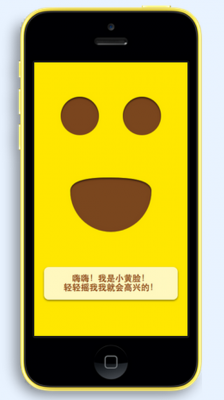 Even though most of us don't consider ourselves coders nor programmers, we could probably all benefit from a little more knowledge about the code behind our software. One of the biggest obstacles is the common misconception that coding is only for people whose job it is to write it. For others, it's too difficult and time-consuming to learn.
But Francis Kao, the Taiwan-born founder of Beijing-based startup Wanbiancheng (literally translated as "enjoy coding"), hopes to debunk that myth in China. Kao and his team have just launched a Chinese website for complete novices to learn the basics of mobile development. The model is similar to Treehouse or Codeschool in the west.
"Making a mobile app is not as hard as you think"
Using the video tutorials, Kao says a user can make their first iPhone app – a happy face that laughs when you shake it – in less than two hours (see video below). The beta currently includes 11 lessons, but Kao says his team is adding one to two more per week. By the time full launch rolls around in December, Wanbiancheng will offer courses for Android and HTML5, as well.
Kao says his goal is to remove people's inhibitions and fear towards learning code so they can feel empowered. He's speaking from experience. While at university, he was tired of handing over control of his ideas to experienced programmers. This inspired him to teach himself even though his background is in business.
"If you involve other people to work on your own idea, it's very difficult," says Kao. "I want to help people like me, without an engineering background, who really want to learn how to code."
Prior to Wanbiancheng, Kao says online programming tutorials in China were scattered, non-interactive, and unstructured. Each one of Wanbiancheng's simple and intuitive lessons is followed up by a short quiz and downloadable code assessment. Only entry-level lessons are available at the moment, but intermediate and advanced across more platforms are on the way.
Kao expects his main demographic to be students, but entrepreneurs also have a big part to play. He says two types of entrepreneurs want to learn to code: those with no money to pay someone else to do it, and those in project manager positions who act as go-betweens so developers and other staff can communicate.
If you'd like to give Wanbiancheng a whirl, you can sign up for the closed beta. Kao says it should only take a couple days to receive an invitation. For this early version of the site, you'll need a Mac computer and iPhone. It's free for now, but Kao plans to monetize as a subscription service.
We first spotted Kao pitching this idea under the previous name CodeRobot at the Beijing Tech Hive hackathon in June. Since then, he's hired a new staff, changed the name, and joined the 3W Coffee incubator housed in a coffee shop-cum-coworking space in Zhongguancun, the district known as "China's Silicon Valley." 3W Coffee's more than 100 shareholders include Baidu and Tencent that incubate about a dozen startups every six months.
Wanbiancheng is currently seeking RMB 1.5 million ($246,000) investment for the next 18 months.
(Editing by Terence Lee)

Facebook Conversation
comments