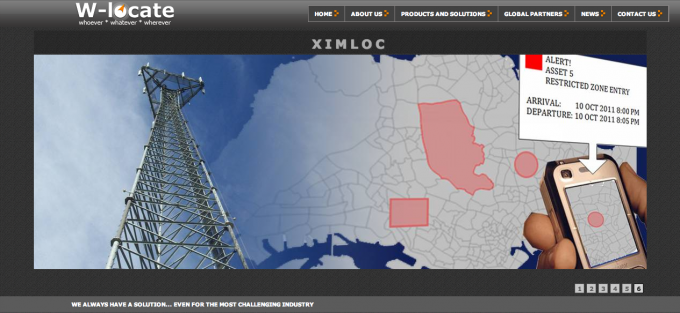 Singapore-based company, W-Locate, has successfully raised S$589,000 (US$470,000) in its pre-series A funding, led by TNF Ventures under Singapore's National Research Foundation (NRF) Technology Incubation Scheme (TIS).
Co-founder and chief locationist, Stevie Ooi said that with the amount of money raised, it will aid in the team's expansion efforts for its two core products, FIND and XimLoc, within the region, on top of tapping into TNF's expertise and experience.
Both FIND and XimLoc are location technologies which help manage companies vehicle fleet and workforce respectively. For instance, if I own a fleet of vehicles, I can use FIND to effectively track the vehicle operational conditions, on top of accurately calculating assigned drivers' efforts and pay. It aims to improve productivity and optimizes resources and assets. Its solution is currently adopted by a couple of vehicle fleet companies, such as Holcim and Samwoh Corporation.
As for XimLoc, it is a SIM-based cell positioning technology that is able to track all kinds of mobile devices, even when you are indoors with limited reception. It leverages information from the cellular network to detect a user's position. According to the W-Locate, XimLoc uses a residential java applet on the SIM card to retrieve network information, and sends it to the XimLoc server. Based on its proprietary algorithm, the location engine then computes the most probable location, and has been proven to be the most viable solution to overcome the limitation of GPS.
XimLoc also comes with a full-feature web-based dashboard to manage these data, and this technology has been integrated into major SIM card manufacturers, such as Morpho Cards and Bluefish Technologies for its global customers. It also currently has two major telecommunications companies in Singapore and Thailand on board with them to provide location-based services, and will be closing some other telco deals within Asia, Africa, and Middle East.
And Shirley Wong, Managing Director at TNF Ventures has high hopes for the company:
W-locate is a very unique tracking and telematics company. They use both GPS technology and their proprietary SIM card-based, XimLoc, to deliver an all-encompassing solution to address their customers' needs. We are starting to see where M2M, Big Data and Cloud Computing are coming together to deliver some impressive benefits across a number of industries. Their solution offering has the potential to elevate into wider and more innovative uses. With their sound business model and good partnership with major telecom players, we expect W-Locate to be the leading player in Asia's tracking and telematics market in two to three years' time.

Facebook Conversation
comments