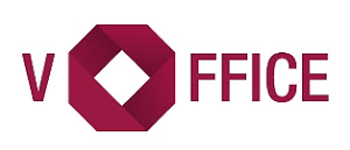 Micro, small and medium-sized enterprises make up 99.6 percent of all businesses in the Philippines. Keen to tap into this huge number of small-scale businesses, virtual office services provider vOffice has launched in the Philippines.
vOffice aims to help these small businesses, startups and freelancers to use vOffice's physical facilities as needed, eliminating the high cost of setting up a proper office.
Apart from using vOffice's facilities, businesses and startups can use other features such as providing a physical address and a dedicated phone number to the businesses' clients, and a 24/7 call answering service.
Suitable for the Philippine market
The firm opened up its vOffice Philippine center in upscale Bonifacio Global City in June. It has eight service rooms, and two meeting rooms. For startups, it's an alternative to paying up for co-working spaces.
Ph'ng Fei of vOffice says this virtual office is for small businesses and startups who want to set up an office at a low cost. Its minimum fee is at around Php 2,000 ($40) a month, and its complete suite of services and facilities cost Php 43,000 ($983) for one year. For a fledgling business in the Philippines, this becomes a cost-wise option compared to renting an office, which ranges from Php 5,000($115) to Php 20,000 ($458) depending on the size of the office, location, and other factors.
Since it opened, vOffice's Philippine team says it already had more than 200 clients. It will also open an office in Makati City this year, which will be followed by offices in Cebu and Davao in 2014.
Apart from the Philippines, the virtual office company is also present in Australia and seven other Asian countries, including China, Indonesia, Thailand, Hong Kong, and Vietnam. Considering the huge number of small businesses and the growing number of startups in the Philippines, this could be a good option to cut down on cost and possibly focus on more pressing business needs.
(Editing by Steven Millward)

Facebook Conversation
comments