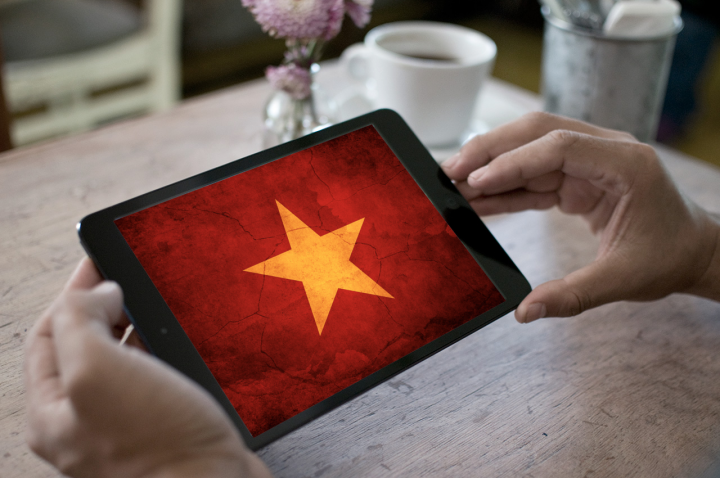 eMarketer just came out with a nice new report that gives us some interesting insights into Vietnam's internet growth. Here's some of the most important stats from the report.
Stats on the internet
Vietnam's internet penetration is at 35.6 percent.
As of December 2012, there's an estimated 5.3 million broadband internet subscribers.
40 percent of Vietnam's online population is between the ages of 15 and 24.
85 percent of internet users use it to read the news, 77 percent to check email, 71 percent for browsing, 69 percent for work and study, and 66 percent for entertainment.
Watching video is by far the most popular pastime, with web video having a penetration rate of 90.2 percent.
Facebook is currently the number one social media site, which grew by 88 percent from October 2011 to October 2012.
Mobile growth
Mobile growth has been largely fueled by Vietnam's state-owned telcos which have "borne the significant costs of building out infrastructure while keeping prices low for users, effectively subsidizing service plans". This has brought many across the region to consider Vietnam as having one of the most reliable mobile and 3G services in Southeast Asia.
As of December 2012, there's an estimated 121.7 million mobile phone subscribers (a slightly different number from the 130 million we caught last year)
30 percent of all mobile phone users are using a smartphone.
In urban areas, up to 60 percent of city dwellers are on 3G.
6 percent of social media users used mobile phones to check their accounts every day, compared to 52.1 percent daily using computers to do so. 2.7 percent said they didn't check their smartphones at all. And only 10.1 percent didn't use the computer to check their social media accounts at all.
Television is still the ruler of the roost
Despite Vietnam's staggering internet growth, a considerable portion of the population still gets their news, entertainment, and information from television. Despite this, television does see some signs of attrition with the web. Unfortunately, digital marketers have not been able to convert this trend as digital advertising accounts for just under six percent of all advertising dollars spent in Vietnam. That's six percent of a total of $1.05 billion expected for 2013.
In Vietnam's six largest cities, TV watching fell from an average of 140 minutes in 2008 to 124 minutes in 2012. By contrast, time spent online climbed from 44 minutes per day to 84 minutes per day over the same period.
The shift from TV to the web is most pronounced amongst 25 to 34-year old men.
E-commerce
Of course, as I've covered before, e-commerce in Vietnam is a particularly crowded space with lots of players, both specialist and general. eMarketer also has some insights for us here too:
In 2012, Vietnam's revenue for e-commerce was $700 million, and is expected to hit $1.3 billion by 2015.
The market value of e-commerce is expected to hit $2.8 billion by 2015.
Although cash-on-delivery dominates Vietnam, state banks say that over 57.1 million credit cards were issued. (This number seems to be quite inflated given that Vietnamese purchases online are largely COD and startups like Mobivi are still pushing the envelope on credit card usage)
All in all, despite Vietnam's current macro-economic downturn, it looks like internet and mobile growth will continue to be sectors where growth is happening. Especially since the cost of accessing the internet and getting a mobile phone is going down every month.
Many thanks to eMarketer for the statistics and research. If you'd like to read the full report, you can catch it over here.

Facebook Conversation
comments