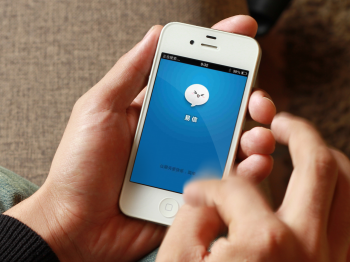 When China Telecom and Netease's jointly-developed chat app Yixin launched late last month, its main selling point was that it allowed users to leave voice messages for anyone, not just other users of the app. That's something WeChat, the app that Yixin's makers are hoping to challenge, doesn't offer. But after a few weeks in the wild, users are already discovering that Yixin's greatest strength can also be its greatest weakness.
The problem lies in the fact that voice messages sent to non-Yixin users show up on the recipient's phone with as coming from a generic commercial phone number presumably registered by China Telecom rather than from the phone number of the person who actually sent the message. There are a couple problems with this. First, it can lead to users avoiding or deleting messages from people they actually do know because the 4008 prefix on their caller ID leads them to believe it's a telemarketer.
But perhaps more concerning, it allows people to leave messages almost totally anonymously. Users can set their nicknames to whatever they want and their phone's actual number won't ever appear in the message the receiver gets. Using this loophole to pull a big scam probably wouldn't work, as China Telecom still has the records of who sent what message via the app and could presumably trace scamming messages back to you, but it could definitely be used for any number of annoying pranks and practical jokes.
The upside is that voice messages are meant to be limited to a total of five a day, meaning that any harassment of people using this feature would be limited to just five messages daily. But a Beijing Daily reporter found that out-of-network voice messages sent via the app did not appear to be limited.
With all that said, it doesn't seem that this feature has led to any high profile harassment cases yet; the aforementioned Beijing Daily article cites mostly minor annoyances. And to be fair, it wasn't that long ago that every phone call everyone received was anonymous because caller ID wasn't a thing. Still, in this day and age, I suspect Netease and China Telecom will have to move to address this in some way to prevent users from giving them PR headaches every time the app gets misused.
(Beijing Daily via Sina Tech)

Facebook Conversation
comments