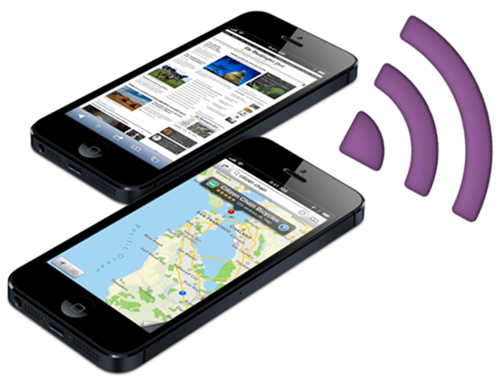 Mobile broadband is projected to reach seven billion subscriptions globally in 2018. Likewise, the number of broadband subscriptions in the developing world is expected to exceed the subscriptions in the developed world, both in fixed and mobile subscriptions, by the end of 2013. This is according to the United Nations' Broadband Commission for Digital Development's State of Broadband Report (PDF link).
Asia is a mobile region
'Mobile broadband' subscriptions, which allow users to access the web via smartphones, tablets and WiFi-connected laptops, are growing at a rate of 30 percent per year. By the end of 2013, mobile broadband connections will be more than triple the number of conventional fixed-line broadband subscriptions.
While this is a global report, the Asian market is a huge contributor to this growth. We've seen how mobile penetration in different countries in Asia continuously grows. An estimated 2.1 billion mobile subscriptions will be active globally by the end of 2013. And in 2012 alone, the Asia and Pacific region has already contributed to around 895 million active mobile subscriptions.
in fact, a number of developed countries in Asia are actually leading mobile penetration worldwide. There are four Asian nations in the top 10:
1st: Singapore
2nd: Japan
3rd: Finland
4th: South Korea
5th: Sweden
6th: Australia (APAC)
7th: Denmark
8th: Norway
9th: United States
10th: Hong Kong
The UN report says that Informa's prediction that "basic entry-level and super-smartphones will continue growing steadily in popularity." Mid-priced core smartphones are expected to peak in popularity around 2014, according to Informa.
True enough, many consumers in Asia's emerging countries still own feature phones. In addition, we also previously noted a growing market of cheap smartphones in Asia.
Opportunities for the unconnected
Despite this, the UN reveals that a number of developing countries are still left behind in terms of broadband penetration. Of the developing countries, even the relatively developed China ranks only 42nd with around 42 percent of its population using the internet. Vietnam follows at 39.5 percent, Philippines at 36.2 percent, Thailand 26.5 percent, and Indonesia 15.4 percent.
Here's the top 10 for broadband penetration in Asia:
1st: Korea – ranked 4th worldwide
2nd: Singapore – ranked 8th worldwide
3rd: Israel – ranked 9th worldwide
4th: Hong Kong – ranked 10th worldwide
5th: Malaysia – ranked 13th worldwide
6th: Macao – ranked 14th worldwide
7th: Turkey – ranked 38th worldwide
8th: China – ranked 42nd worldwide
9th: Vietnam – ranked 48th worldwide
10th: Philippines – ranked 54th worldwide
While we have four Asian countries leading in mobile penetration, a number of developing countries are still lagging behind. Take Indonesia; half of its netizens access the internet through mobile phones. However, the UN's report shows that for every 100 inhabitants, only 31.9 individuals use mobile broadband. In Vietnam, only 19 in 100 inhabitants, and China around 17.2. Apart from them, more Asian countries lag even further behind, like the Philippines and India.
Women in SEA less likely to own mobile phones
The study also delves into the gender gap, stating "a woman in South East Asia is 37 percent less likely to own a mobile phone" compared to 21 percent in developed countries. When this is tapped, it will give women the opportunity to "participate in the economy and unlock their potential.' This potential may include access to skills, education, technology, and more.
"The new analysis in this year's report shows progress in broadband availability, but we must not lose sight of those who are being left behind," said International Telecommunication Union secretary general Dr. Hamadoun I. Touré. He adds:
Internet – and particularly broadband internet – has become a key tool for social and economic development, and needs to be prioritized, even in the world's poorest nations. Technology combined with relevant content and services can help us bridge urgent development gaps in areas like health, education, environmental management and gender empowerment.
UNESCO director general Irina Bokova adds, "this does not happen by itself – it requires leadership, planning and action."
The increase of mobile usage in Asia is heightened by the availability of low-priced smartphones. The UN is looking at this as an opportunity to bridge the gap and aid people without computers or laptops. We've seen how mobile slowly shifted and proved to be a game-changer. Now it's slowly happening in some Asian countries, and it will take some time – a few more years maybe – for developing countries to follow suit.
(Source: Newsbytes | Photo: RedmondPie)
(Editing by Paul Bischoff and Steven Millward)

Facebook Conversation
comments