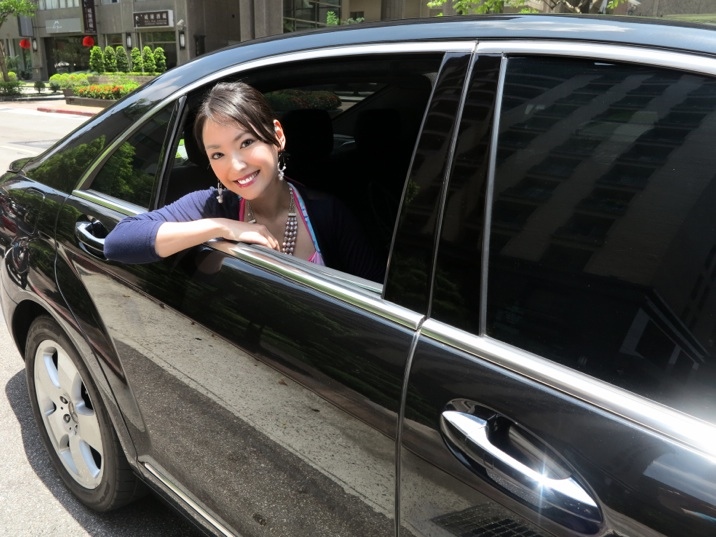 As was suggested by recent job recruitment ads, online car pick-up company Uber has expanded to Taipei, the capital of Taiwan. The Uber blog has just revealed that Uber Taipei will be in stealth mode for a few weeks, but is essentially up and running for those who stumble across it.
This is Uber's third city roll-out in Asia after Singapore in January and Seoul earlier this week.
Uber Taipei celebrated its launch today with two celebrity rides – one for actor and TV host Alex, and another black car for actress and TV host Lisa Wang (pictured above). I think every Taiwanese actor/actress is also a TV host.
Being a private car service and not a taxi-booking app, Uber is inevitably pricier than the city's regular taxis. Uber Taipei starts at NT$126 ($4.20) for the pick-up, but the minimum fare is $7.66. There's a pretty generous $16 first-ride discount available for early adopters (before July 14) using the UBERTAIPEI promo code.
In Asia-Pacific, it's anticipated that Uber is still working on launches in mainland China, India, and New Zealand.
(Editing by Charlie Custer)

Facebook Conversation
comments