Uber launched in South Korea this summer, and this week the fancy car booking service is trying out its first bit of social marketing in the country. Uber has teamed up with Korean startup Between – which makes a messaging app for couples – to offer the chance for couples to win a free ride.
Chan Park from the Uber Korea team tells us that the promo is being offered to over one million registered Korean users of Between. The promo appears in the 'event box' section of the Between apps for iOS and Android, and runs until the end of this week: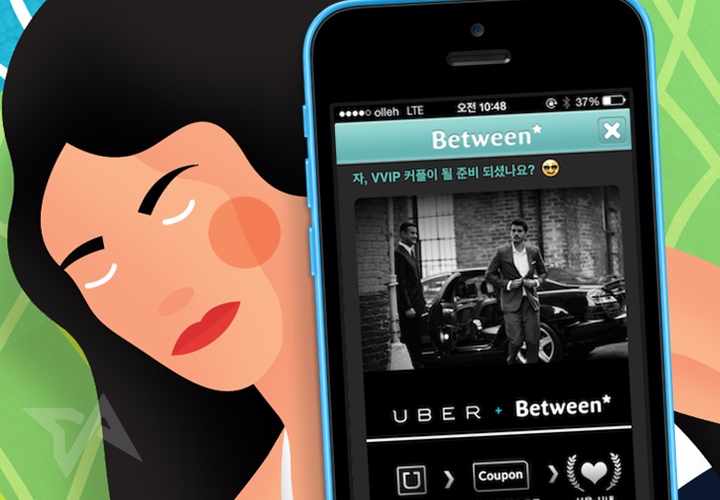 Both Between and Uber are also promoting the tie-up via social media in the country.
Chan reckons that Uber and Between are a good match in terms of the "demographic and synergies between the two companies." This pilot promo could be rolled out in other markets later.
Uber is now active in five cities across Asia. As for Between, it has over 900,000 active users around the world.
(Editing by Paul Bischoff)

Facebook Conversation
comments