TwestivalSG 2010 has ended successfully yesterday on a high, and what can we say? We had great beer, food, gifts, prizes, events and a cool online community of people who came together offline to support a very meaningful cause.
The turnout was so amazing, we hardly had enough space to fit everyone!
I'll let the pictures do the talking. Don't miss how well Singapore did this year at the end of the post too (:
The Pictures
@BrewerkzSG, our friendly tweet up venue!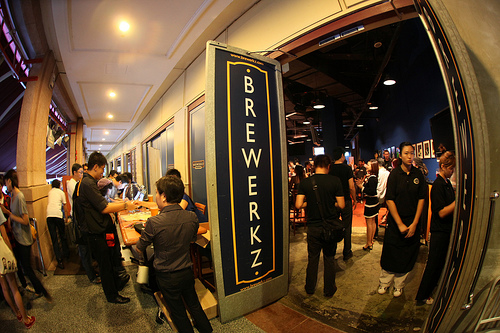 @mikefoong (left) busy at work. Thanks to him for making Twestival happen again this year (: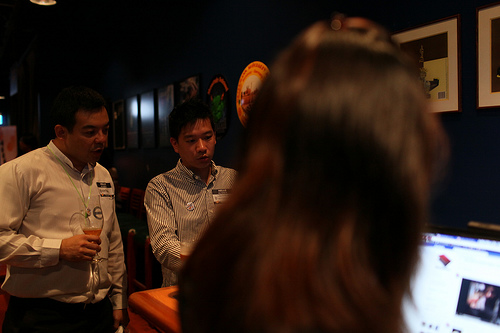 The awesome peeps, @mediumshawn and @daphnemaia (who "sacrificed" her birthday yesterday to help out) manning the booth.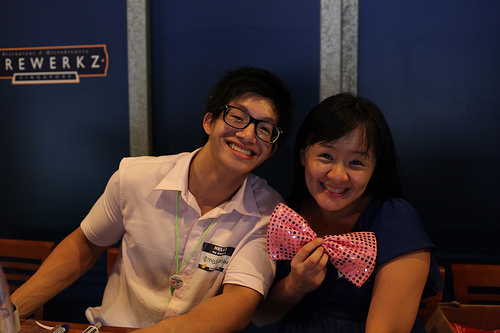 @groovygenie registering!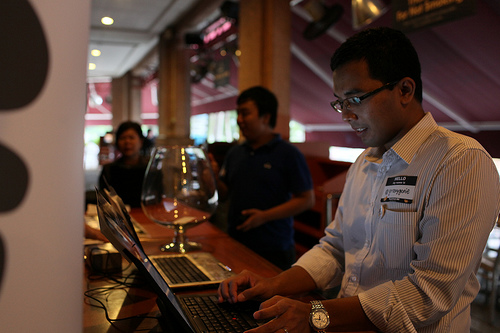 @danielgoh who has been handling all PR and media relations relating to Twestival, here with @mediumshawn.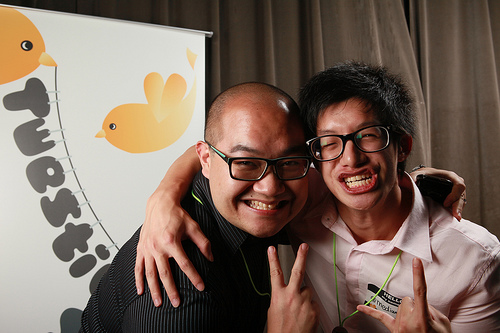 @blackawfee and @omgzam, the cool people behind the TwestivalSG blog and Twitter account.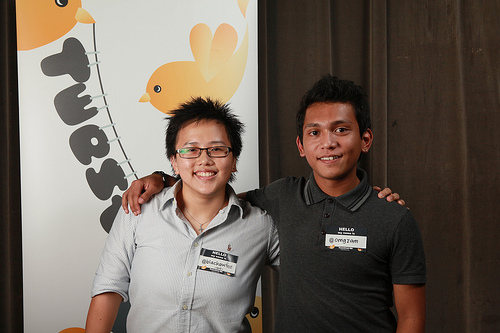 @inrsoul, the man behind the rockin' photobooth.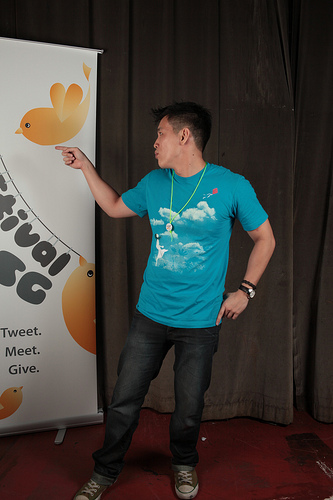 The less crowded side of the venue.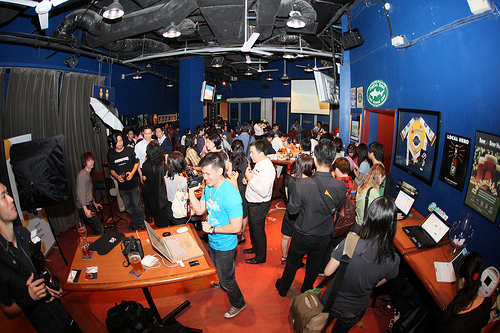 The best emcee in Singapore, @JoeAugustin!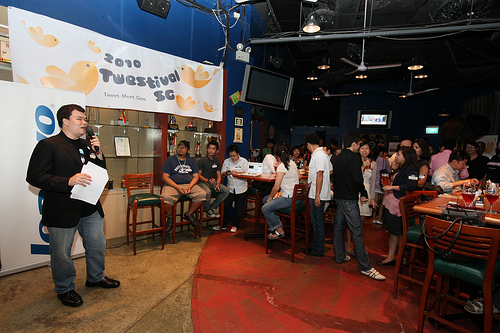 @sm7catscan, the in charge of all media and PR, speaking with @JoeAugustin.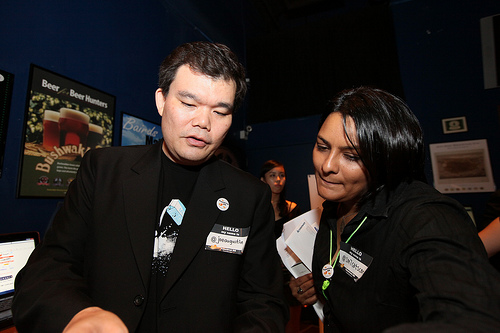 Superb performance by Jack and Rai.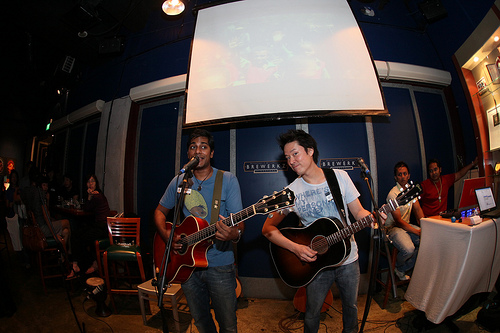 Lucky Draw! Thanks to our generous sponsors – Samsung (Daniel Goh), Cisco Systems (Supriya), Crocs (JP and Nick) and Whole Earth/Naive (Pat) (: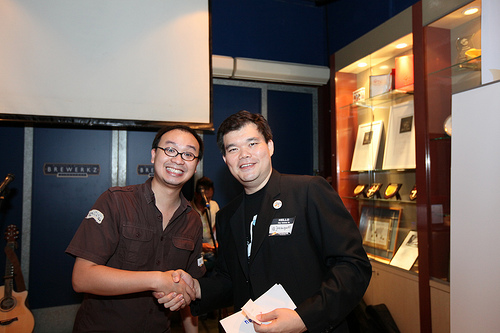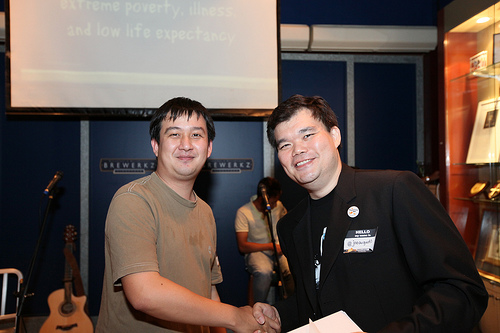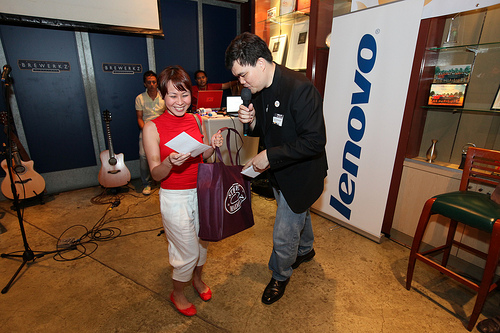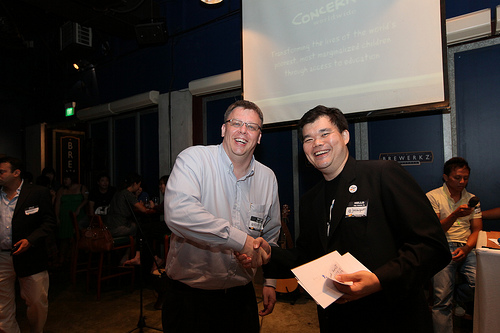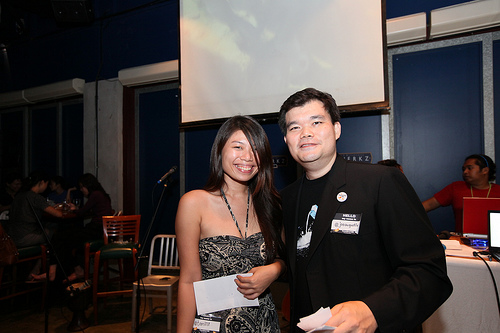 This is us, laughing for no apparent reason.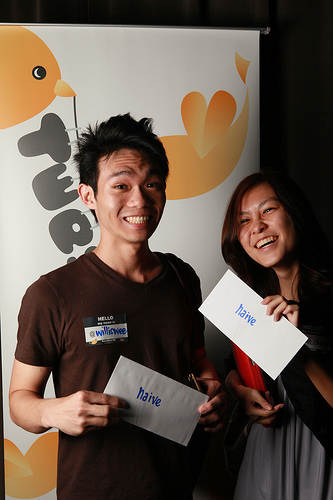 @Smithankyou with his blue Twitter bird, courtesy of Terence, our talented magician and face painter.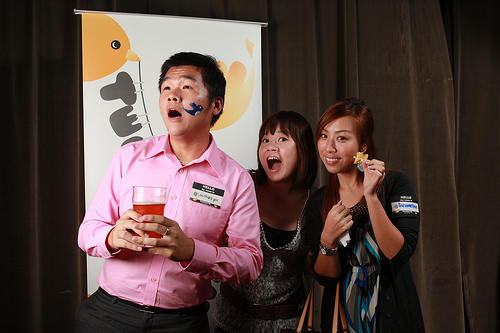 The Team!
The Swarm Badge!!
With more than 150 participants, we were able to unlock Foursquare' swarm badge!
@wilfredphua, @mgGuGu and us showing off our swarm badges.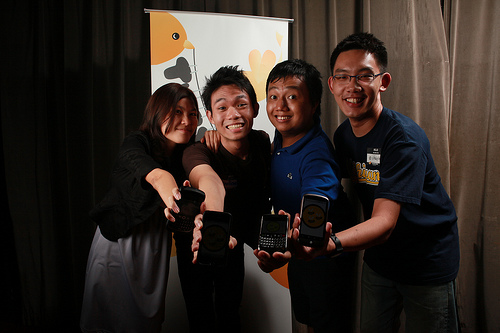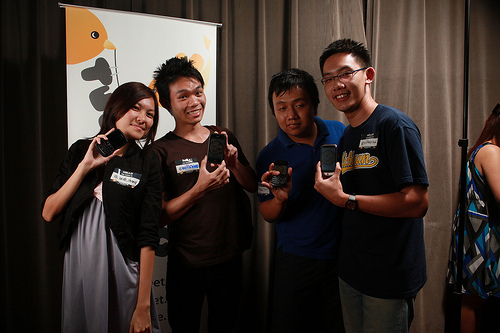 Singapore, top 10 nations in total funds raised and top 3 in amount raised per 1000 inhabitants
Thanks to everyone who participated, in ways big and small, we are proud to say that TwestivalSG 2010 raised USD 6112.41, excluding all the other sponsorship figures for Concern Worldwide. With the help of cities all over the world, Twestival Global raised more than USD 300,000 this year!
Of course, charity doesn't end here and it takes more than one day of effort to provide resources to the needy worldwide. No matter who you are benefiting, please continue to spread the word, volunteer your services and donate resources!
We will see you next year, or sooner! (:
-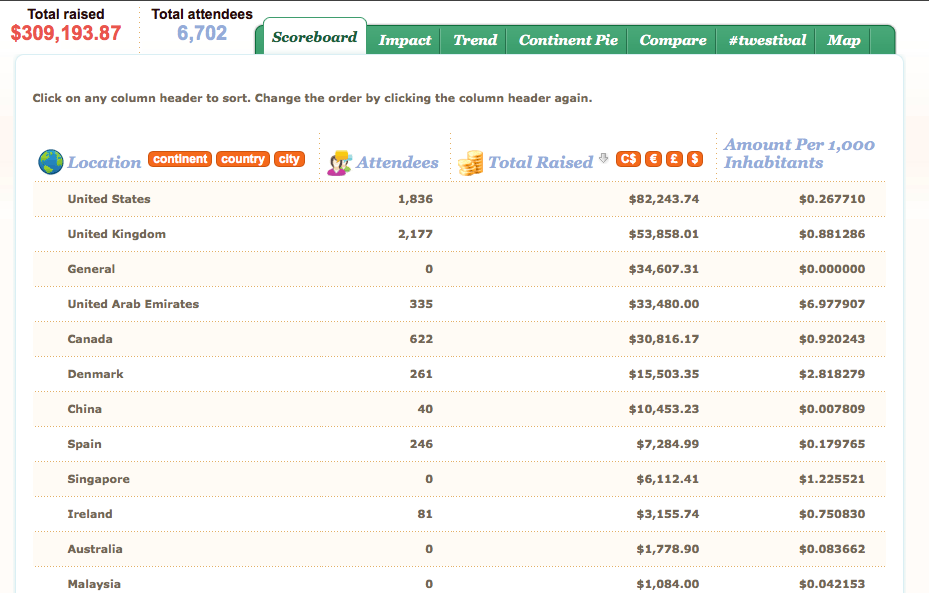 -
Kudos to @inrsoul (right) and @dazzachazza (left) for the wonderful pictures. Check out the rest here and here.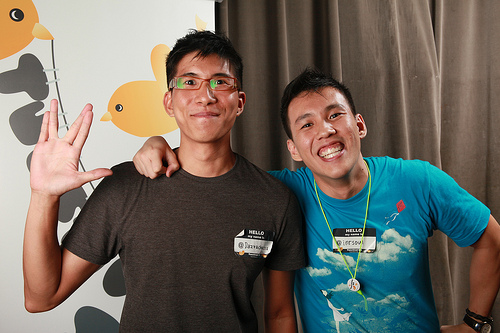 Facebook Conversation
comments