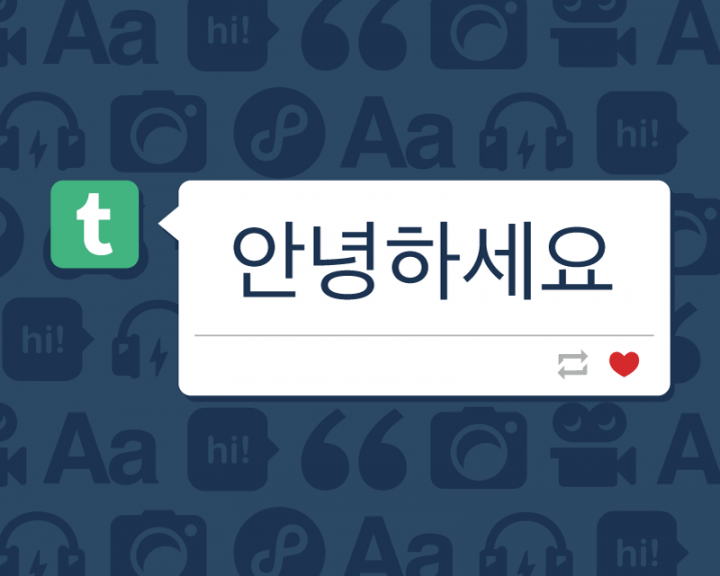 Tumblr, the popular visually-oriented blogging platform, introduced language support for Korean yesterday.
In a characteristically brief post on Tumblr's staff blog, the company announced that the Korean-enabled Tumblr is now live, and directed users to its Korean staff page. The all-Hangul Tumblr had posts dating back to June 2013, indicating that the project had been in gestation for some time.
Tumblr now features support for two Asian languages – Korean and Japanese. That number is likely to grow, however. Parent-company Yahoo! once had a strong footprint in Asia, but some of its offices in the continent have lost traction lately. In October 2012 it shuttered its Korean operations, and last month its email operations in China closed down, signaling the end of a relationship with Alibaba, the Chinese e-commerce giant that ran Yahoo's domestic operations.
As Yahoo reinvents itself under CEO Marissa Mayer, expanding the reach of its purchased companies like Tumblr and Flickr could be a new way for it to maintain its influence in Asia.
(Editing by Terence Lee)

Facebook Conversation
comments