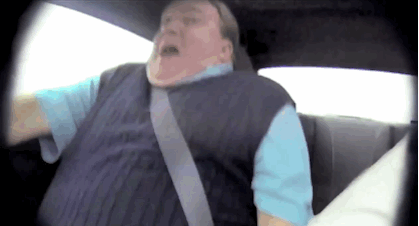 Google opened its first ever Youtube Space in Asia earlier this year in Tokyo and since then has been allocating more and more resources into the Asian market. It makes sense, since Asia, with its burgeoning and young population, absolutely loves video.
In lieu of this, Google has been closely monitoring the top videos across Asia Pacific and just released its full list of the top 10 ads on Youtube. It's a new era for brands across Asia. Here they are for your viewing pleasure:
1. Turkish Airlines – Kobe vs Messi: Legends on Board
When you stick Leo Messi, one of the hottest soccer stars in the world, and Kobe Bryant, one of the hottest basketball stars in the world, together in the same bit of film, you get the top-viewed Youtube video ad in Asia. Bonus: check out the ball-control skills from the superstars.
2. Evian – Baby & Me
If you like Europop, graphically animated babies, and French water, you'll like this one.
3. Metro Trains – Dumb Ways to Die
Morbidly surreal cuteness is just what the postmodern Asian doctor ordered. A perfect advertisement for a funny mobile game.
4. Dove – Real Beauty Sketches
Definitely one of the most touching videos in this set. What online video has done for brands is allow them to express in more depth in what they are. An artist sketches people's faces according to how they see themselves versus how others see them. You really have to watch it to be touched by its artistic and beautiful meaning.
5. Pepsi MAX – Test Drive
This hilarious video takes Jeff Gordon, professional racecar driver, and puts him in a prank test drive. Click for big laughs and awesome stunts.
6. Call of Duty – Black Ops 2
For you gamers out there, you'll love this one. It showcases gameplay from Call Of Duty while also adding a touch of wit and starpower.
7. GoPro Camera HERO3
GoPro's been going strong with online video ads of late, and had one of the most watched commercials at the Superbowl, so it's no surprise that it's in the top 10. They've got to show off what their video camera can do, after all.
8. Samsung Mobile – Introducing Galaxy S4
Of course, all the Android fans out there are jazzed about Samsung's newest model. It's not a particularly unique ad, though.
9. Air New Zealand – Hobbit
When most people think of New Zealand, they think oh, that's where the Lord of the Rings was filmed. Although it's rather depressing for some proud New Zealanders, Air New Zealand has delightfully embraced it.
10. Lifebuoy – Help a Child Reach 5
A truly touching ad for the Help a Child Reach 5 campaign. It made me go teary-eyed. It's worth watching as well as participating.
(Editing by Steven Millward and Paul Bischoff)

Facebook Conversation
comments