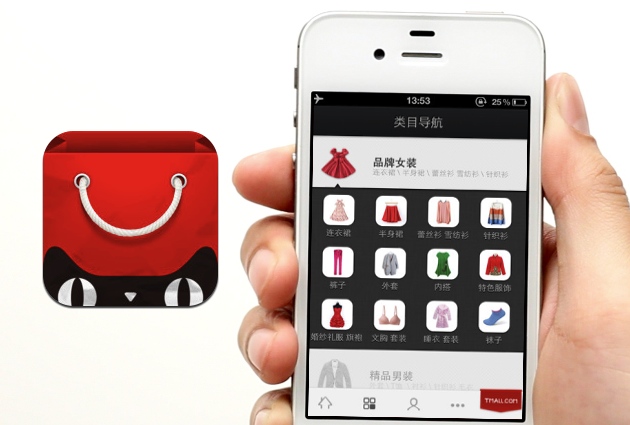 China's leading B2C e-commerce site, Tmall, now has a brand-new iPhone app, which launched earlier today. If the app's arrival seems surprisingly late, it's likely because the e-tailer used to be covered by the Taobao app, which was the overarching name for all of Alibaba's online shopping efforts until quite recently. But since Tmall struck out as an independent company last summer, then got itself a Chinese name change and a new feline icon earlier this year, it's now time for its standalone app as well.
The new Tmall for iPhone allows users to browse and purchase items from all of its B2C brand partners and independent stores, and also ties in some basic social features such as 'likes' and comments. Plus it supports full order management, so your purchases can be tracked whilst they're on the road.
The UI looks quite distinctive, and seems more minimal than most mobile shopping apps, with a hint of classy influences from well-designed apps like Pinterest and Color. It has only been online on iTunes this afternoon, but already has 490 reviews and – amazingly for a new app – is on an average of five stars.
The new Tmall app is here in the iTunes App Store, and the company says that versions for iPad and Android are in the works.

Facebook Conversation
comments