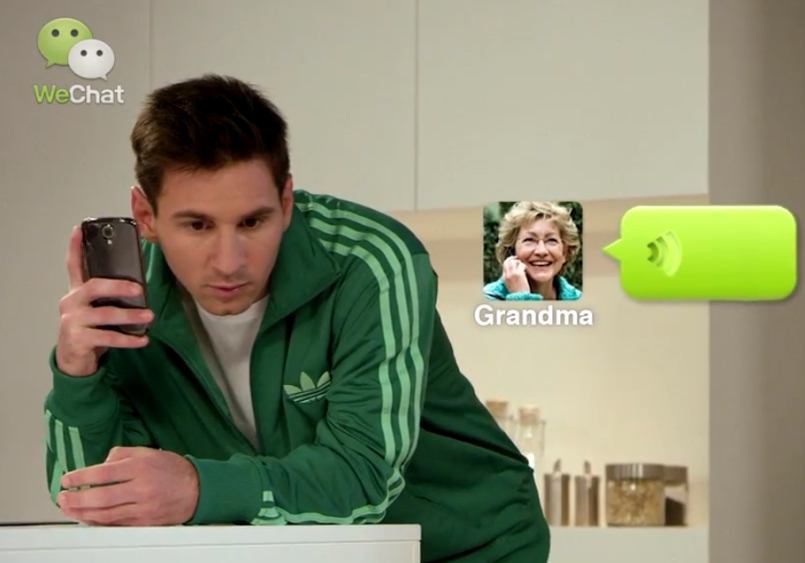 Just six weeks ago we noted that the China-made messaging app WeChat had 70 million users outside of China. But today that number has rocketed to 100 million.
In July, WeChat's makers, Tencent (HKG:0700), signed up football legend Lionel Messi as its new global ambassador and TV ad star, with big spending on billboards and TV slots in numerous countries. That seems to have accelerated WeChat's registered user-base outside of China. Previously, before the football star came along, WeChat took six weeks to grow from 50 million to 70 million. So that number has doubled in the past three months.
(See – Reality check: Asia-made messaging apps are not taking over the world)
Of course, most of WeChat's users are still in China. WeChat has close to 400 million registered users in total, with 236 million of those being monthly active users, which Tencent revealed yesterday in its Q2 financial report. (Updated 27 hours after publishing: Here's a growth chart showing overseas users of the app, courtesy of Tencent):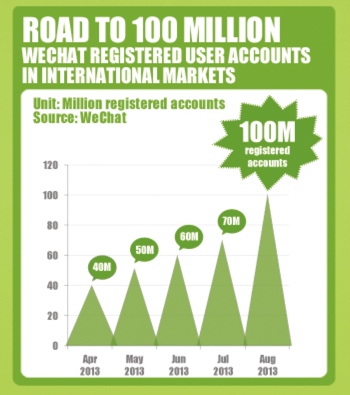 (Editing by Willis Wee)
Have Your Say!