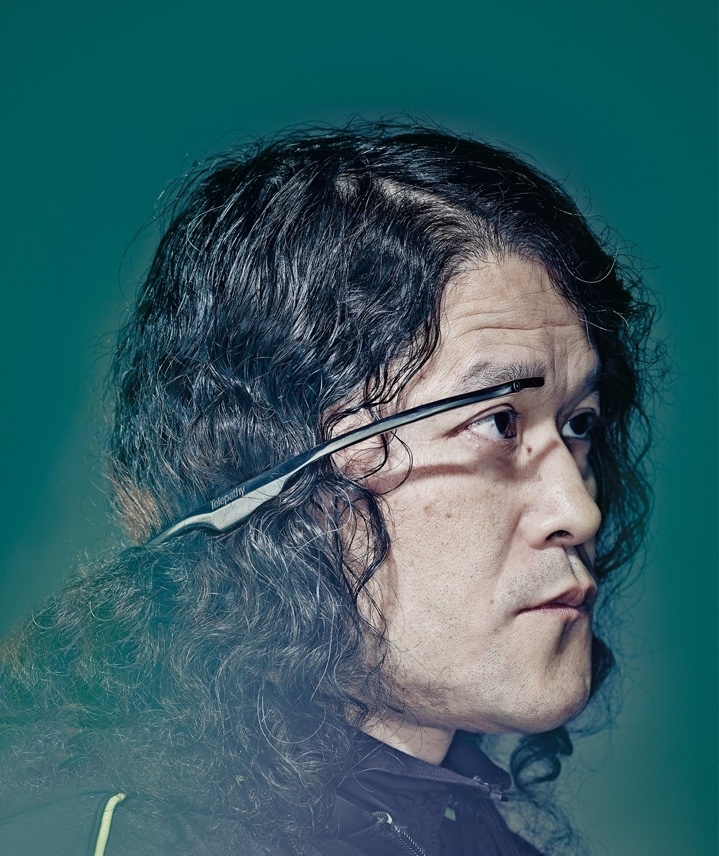 Telepathy One is often billed as a Japan-made rival to Google Glass. First unveiled at last year's SXSW, the Telepathy crew hopes to ship the device next year. Now the startup has an extra $5 million in funding to help with its launch, with the investment coming from Silicon Valley-based VC Firsthand Technology Value Fund (NASDAQ:SVVC).
Takahito Iguchi (pictured), Telepathy's founder and CEO, said in today's announcement (via Startup-Dating blog):
Wearable technology will enable the next wave in social networking, and the initial response to our Telepathy One prototype has been astounding. The $5 million funding will enable us to enrich the user experience of Telepathy One, which we expect to bring to market in 2014.
Telepathy actually has its headquarters in Silicon Valley, where it will add several additional hardware and software engineers. Peter Hoddie, a former Apple QuickTime architect and a contributor to the MPEG-4 standard (now turned entrepreneur), joins the Telepathy board.
Eye-to-eye with Google Glass
The focus of the device is live-streaming video hands-free, which is one of many things that Google Glass can do also. I like the founder's idea to "video stream what each person is viewing and share that experience." Though it lacks a viewable display in its current form pictured above, it will have one upon launch. (Updated: This section previously said there was no heads-up display, which was inaccurate).
Here's a Reuters video from earlier this summer featuring Takahito explaining the concept.
(Source: Startup-Dating; Image: Wired)
(Editing by Paul Bischoff)

Facebook Conversation
comments