Intuit just released this interesting infographic that you can check out below. It breaks down the world's top startup cities into eight key areas that distinguish them as major startup hubs: startup output, funding, performance, entrepreneurial mindset, trendsetting, support, talent, and differentiation. Of course, topping the list is Silicon Valley, but just behind is Tel Aviv, which surprises me because I was expecting New York. But given major acquisitions like billion-dollar Waze, clearly Israel's second biggest city has got the gumption for startups.
In 17th, 18th, and 19th places you can see Singapore, Melbourne, and Bangalore, thus making a total of four from Asia. Among them, Singapore got the award for the hardest working of all entrepreneurs, grinding away at the coal-face a total of 11 hours per day. Singaporeans are trying hard for that 17th spot.
I'm a bit surprised that we aren't seeing other cities in Asia, like Seoul or Beijing, which also churn out quite a number of startups. We've also made our own list, which I think takes a more intimate at the stories behind Asia's top 11 startup cities. But overall, Tel Aviv, Singapore, Melbourne and Bangalore are, according to Intuit, churning out the biggest and most notable startups in Asia.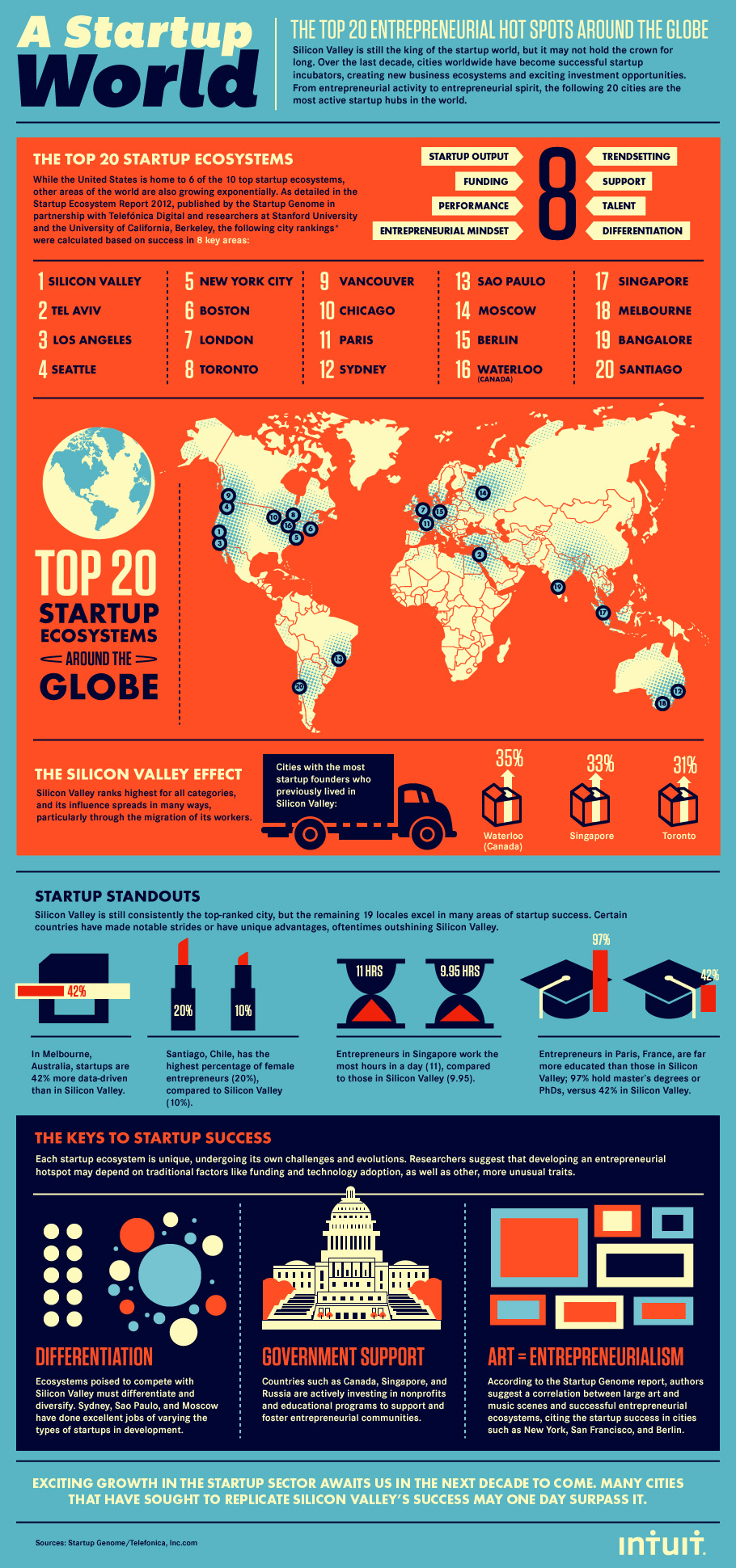 Facebook Conversation
comments