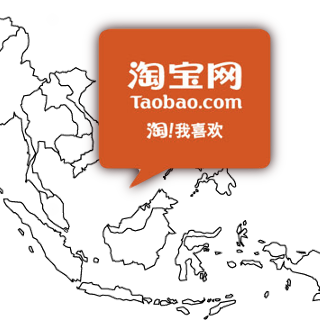 Taobao is a household name in China, being the online marketplace that first got the country going nuts for e-commerce. But Alibaba-owned Taobao is not necessarily confined to mainland China, and it's definitely an area we want to explore more.
That's why our upcoming Startup Asia Singapore 2013 will feature a coffee chat session on the topic 'How E-Commerce King Taobao Is Expanding Out of China'. Shedding light on Taobao's moves across Southeast Asia will be Daphne Lee, who's responsible for managing Taobao's business development and marketing strategies outside of home turf. That covers significant expansion into Hong Kong, Taiwan, and even Singapore.
Indeed, Daphne tells us that, as of the end of 2012, Taobao has 1.2 million registered members in Hong Kong and 600,000 in Taiwan. That's a fairly good start – as well as cause for concern for other C2C marketplaces in the region. Could the Chinese e-commerce giant be heading into new areas, like taking on Kaskus in Indonesia? I'll be sure to ask Daphne when she's onstage for our chat at 2:30 to 3pm on April 5.
With lots of online shopping startups at the event, and Rakuten's Asia-wide marketing officer onstage the day before, we'll be firing hot-button e-commerce questions from all angles.
If you haven't grabbed your tickets, do so today. Check out all the superb participants and guest speakers who'll be there as well. See you at Startup Asia Singapore on April 4 and 5.

Facebook Conversation
comments