Cubie, the 500 Startups-backed mobile messaging app, announced today that it has introduced a browser extension for Google Chrome, allowing users to take their chats to-and-from their mobile devices and desktop computers.
Activating the extension is simple – current Cubie users simply have to install and launch the browser app (available in the Chrome web store), then input their Cubie ID and PIN number, available under "Cubie Lite (Desktop)" in the app's settings panel.
What's cool about Cubie Lite is that while it's technically a Chrome extension, it looks and feels like a standalone app. There's no native toolbar, just the standard one for Chrome, but the app sits in the dock rather than a tab, and stays generally out of the way of one's other online activities.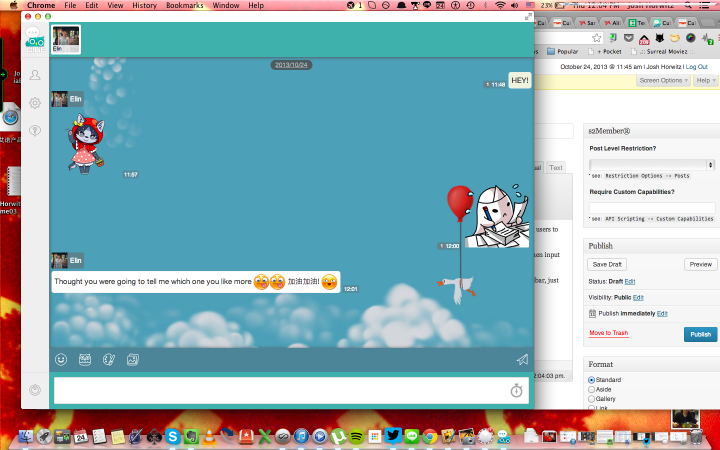 According to Cubie's James Hill, the extension emerged as a side project that Cubie's CTO developed in his spare time on Dart, which he used because it creates products that feel more like mobile apps than desktop ones. The team took it for an internal test drive, made a few tweaks, and then released it to the public.
Cubie currently has nine million registered users across the globe, the majority of whom are young women from Asia. The app has a strong in-chatroom multimedia focus, with features for photo sharing, drawing, push-to-talk voice messaging, and of course, stickers.

Facebook Conversation
comments