Posts Tagged:

yangon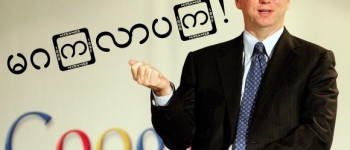 Google's search engine launched in Myanmar yesterday on the Google.com.mm domain. It's nothing special to look at, and it'...
Myanmar has made some stunning changes in the past two years. And this is the backdrop to BarcampYangon's explosive growth into one of Asi...
It seems everybody is jumping on the Myanmar bandwagon. FPT, arguably Vietnam's largest software development company, is opening a rep...
For those interested in learning Android application development, a full-day intensive workshop is happening this August in Myanmar. It will...