Posts Tagged:

smartphone penetration 
Smartphone penetration in the Philippines is rising fast, so enterprising entrepreneurs should take note.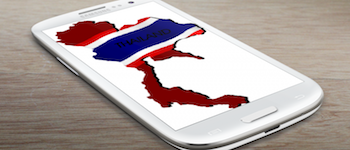 Thailand has 90 million mobile subscriptions among its 66 million people. The smartphone penetration rate is 36 percent, up 17 percent from ...

Smartphone growth is being fueled not by big names like Samsung but by the increasing demand of homegrown smartphone brands in the country.