Posts Tagged:

JASDAQ:3765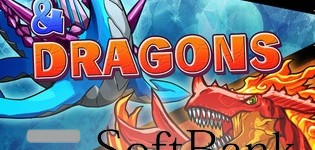 With the investment, the telco's stake in the Puzzle and Dragons game maker increases from 33.6 to 58.5 percent.
There's a wacky creativity behind some Japanese-made games that I really enjoy. It's the same humorous spirit that went into Pon...
Yesterday I highlighted Gung Ho Entertainment's (JASDAQ:3765) Princess Punt Sweets, a mobile game for iOS that has been doing well in ...