Posts Tagged:

Geak 
Baidu (NASDAQ:BIDU) published the results of a focus group study yesterday which asked Chinese consumers about wearable devices. As smartwa...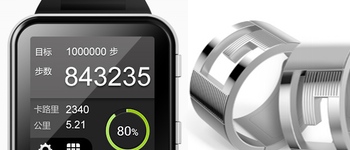 Today, China-based Geak is debuting with two brand-new smartphones and two other surprising new products. It's sort of like someone said, ...

China's coolest homegrown smartwatch, the GEAK Watch, was unveiled this summer and started shipping on July 3 for $325. So, how many wrist...