Posts Tagged:

elections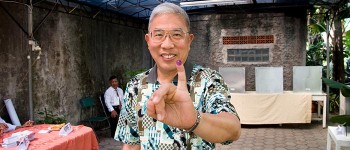 This website wants to act as API to the presidential election counting needs in Indonesia.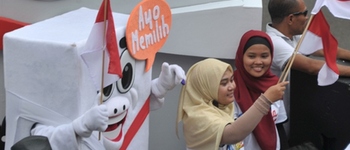 Here's our list of 10 free, election-themed games featuring Indonesia's two presidential candidates.
We previously wrote about some services that tried to aggregate and visualize social media discussions on politics in Singapore and Korea. A...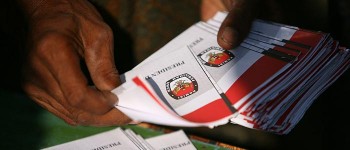 Indonesia's General Elections Commission has done something unprecedented: releasing the ballot documents out in the public.
India has 814 million eligible voters for the upcoming national election, Indian authorities revealed today. As with any election, the choic...
Indonesia's general election will take place in 2014, but already one of the biggest political parties in the country, Golkar, has lai...