Posts Tagged:

Cradle
Singapore-based Crystal Horse Investments, as well as former Google Malaysia employee Hanson Toh, both co-invested in this round.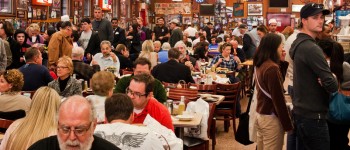 One of the biggest problems Benson Chang identified while running a restaurant was the lack of manpower to take reservations during peak per...
If you have been thinking of expanding your technology-oriented idea to Malaysia and are looking for funds to do so, head down to visit CRAD...
Tech in Asia, in partnership with MaGIC, are bringing together a group of startups - Carousell, Soft Space, and Uber - to discuss the best p...
Cradle launches the Malaysian Business Angel Network, an umbrella body that would function like a trade organization, driving regional and i...