Posts Tagged:

bitcoin exchange
To avoid spending taxpayer money, Mineyuki Fukuda is using domestic crowdfunding platform ShootingStar to go abroad.
Hong Kong-based Bitcoin exchange HKCEx (Hong Kong Crypto Exchange) says it plans to set up a series of Bitcoin ATMs at some of the largest...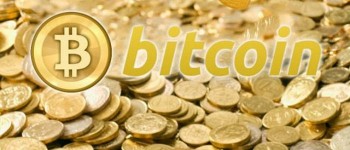 CoinJar, a startup that launched a bitcoin wallet with 10,000 registered users in Australia, has secured a A$500,000 ($455,000) seed round l...
"Coin Supermart is the best company coming out of Singapore, and [that's why] we picked them," says Adam Draper, CEO of Boost VC.
Less than two weeks after the government hammer came down on Bitcoin in China, the People's Bank of China (PBoC) has struck another blow.
Chinese Bitcoin exchange BTC China announced it has received $5 million series A funding from LightSpeed China Partners and LightSpeed Ventu...