John Fearon is a lifelong serial entrepreneur. His 35 years have taken him from selling sweets as a child, to global digital marketing, to founding Dropmysite.com, one of the fastest growing cloud companies today.
---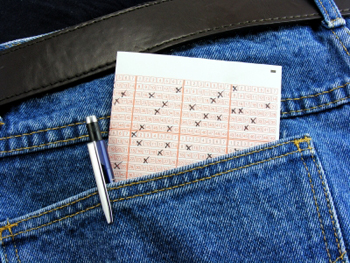 The tech community is often abuzz with news about startups receiving funding. Journalists, fellow startups, and readers will focus on the technical expertise and business model which led to their success. However, people forget that the biggest criterion to getting financed is the ability to raise money.
Not every business needs cash to start, as the solo founder or a team of co-founders can bootstrap. Even then, eating instant noodles, sleeping in the office, and coding all day will likely be a short-term solution. Eventually, founders need to raise money to survive, pay salaries, expand infrastructure, and much more. Most game-changing companies take time to make significant revenue and need investment to realize their vision.
Statistically, getting funded is like striking the lottery. In the US, several million startups are formed each year, but only 1,500 get funded by venture capitalists and 50,000 by angel investors. Generally, venture capitalists look at around 400 companies for each one they invest in. Angels see about 40. Beyond the difficulty of securing seed funding, there is still the matter of the series A crunch.
Hunt down the money
However, the truth is that there is money here in Singapore for the tech scene. PropertyGuru and Reebonz are just a couple that raised significant cash sums from local sources. What all startups need to know is where to look for money and when to do so.
As someone currently involved in seven startups and has successfully raised funds for all of them, I learned something that business schools, the internet, and incubators don't teach you: to raise money, you need to network well. I know how hard it is especially when I arrived in Singapore three years ago, as I didn't know many people. It is not just about having a beer with VCs and angels; it is how to meet the right VCs and angels and impress them.
To put your best foot forward, you need a good team to back you up. Generally, investors appreciate businesses with experienced technologists to build product and senior sales executives to make revenue. Having prominent staff members with glittering CVs (i.e. having worked at Google or Blackberry) on your side speaks volumes for your business.
Well-connected
Next, you need to find a good investor network. This, of course, is easier said than done. You need to identify a few well-connected individuals who can introduce you to their network. Heading to startup events is a good place to introduce yourself and exchange name cards.
Afterward, you may need to hustle your way to making a positive impression. After speaking to them at a few events, take the opportunity to discuss your business and get their advice. This gives them an insight about what you do, and they will feel valued.
In the long run, these individuals will reach a consensus about your personal worth and your business' value. Do note: this is a double-edged sword – these highly connected people will spread the word, whether good or bad, to their contacts. If all things remain positive, you may be able to convince some of these guys to buy into your business at a small stake.
Some investors will lead, while others will follow. With time and experience, you will learn to differentiate between the two. Usually, the leading investors are risk-takers and mavericks, just like the entrepreneur.
Lastly, one important thing to remember is that investment is a strategic game. When you get too many no responses from investors, the market will start to think negatively about your and your business. So getting a small yes will make you look better to other investors. Also, not all investors are good ones. There are those who will want to nitpick on your business and demand daily updates.
In the end, it is a quality numbers game. The more people you know, the more likely some of them will be valuable contacts with good networks. Among those, a few will be interested enough to invest and even lead a round. Hence, to raise funds to achieve your entrepreneurial dream, start networking well today.
(Image source: FreeDigitalPhotos.net)
(Editing by Steven Millward and Paul Bischoff)

Facebook Conversation
comments