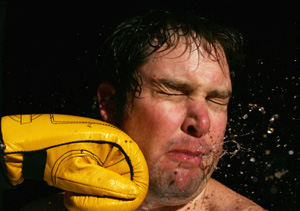 We have a lot of copycat start-ups in Asia. There's no way to hide that. To some, we're not as innovative compared to the westerners. But seriously, is the idea really everything?
I don't think so, especially not in Asia. There are just too many successful start-ups whose ideas are ripped off from the west but are then implemented in the east. Perhaps those successes are partly because the ideas are still fresh in their region or local market. But without good execution, ideas are just a concept on a piece of paper.
Consider this: We have seen a very sudden boom in Groupon clones in Asia. And while some of us find the notion of clones annoying, there's no denying that a few of those have emerged as winners. Nevermind if the idea isn't cool or if it is copied from someone else… Some of these clones ended up getting acquired and some made money. Their financial objectives were met.
Consider the prevailing belief that many Asian start-ups aren't unique. Some individuals scoff at Asian companies (for the record, even Asians at times scoff at Asians) and look down on the booming tech start-up scene here. It irritates me because 'the idea' seems to be the only factor used to judge the founders' abilities. But in reality investors don't just look at the idea. They invest in people who can turn simple ideas into profits.
Being part of this growing ecosystem, we get asked the same question as well: "What's the difference between Penn Olson and other tech blogs in Asia?" My answer: "The execution."
In this world, there are only two roles that you can play: You're either the leader or the follower. Speaking in a general sense, many Asians (myself included) tend to be followers. But is there shame in that? From following successful models, we learn how to innovate through execution.
The market forces us to do so because it is so different from the West. Localization itself can be a form of innovation. Baidu and Google have the same product concept but vastly different in product localization tactics. The same can be said for Sina Weibo and Twitter, Dianping and Yelp, Jiepang and Foursquare, GeoSocials and SCVNGR.
As I'm sure you already know, the idea of online social network isn't unique to Facebook. The starting idea behind Facebook isn't unique, and I bet Mark Zuckerberg himself didn't know from the start that it could grow to become such a powerful social network and advertising platform. Zuckerberg and his team had the right vision and executed it well (or at least, so far). In short, his execution brought him success, not the idea.
Here are three points and suggestions as my conclusion:
Whether you are an investor or a journalist, the next time you look at a start-up, don't just look at the idea. Try to understand how the founders execute the idea and aim to make it a success. That's the real driving force of a business.
If you're a copycat start-up in Asia, don't feel ashamed about it. But don't be blatant about ripping off ideas either. Instead, execute it well and innovate while you localize the ideas.
Ideas are important but are not everything. Creating a start-up isn't only about being innovative. It's about filling a gap and building a sustainable business out of it. It's the cashflow that essentially determines whether a start-up lives or dies.

Facebook Conversation
comments