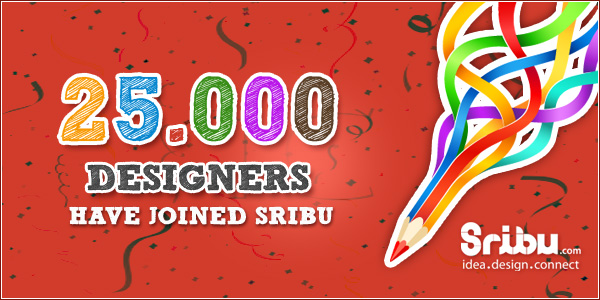 Indonesian design crowdsourcing marketplace Sribu 1 is revealing a few interesting stats about its progress, including the recent milestone of attracting over 25,000 designers onto its platform.
All those 25,000 designers have produced over 135,000 designs for Sribu's clients. The company so far has had more than 500 clients. According to my math, that means that each client gets an average of 270 designs. Furthermore, Sribu is also proud to announce that the company has paid out a cool US$100,000 to designers on the platform. So far it is looking quite good for the startup which only come into inception one and a half years ago.
Founder Ryan Gondokusumo explained to us about the startup's plans to expand:
Our goal in the future is to penetrate deep into regional markets with the positioning as an online graphic design company that provides Asian flavour.
Sribu's recent collaboration with Visa has definitely been geared towards that end. Ryan explained that he is going to upgrade and launch a few features which can help boost the company's client acquisition plan. One of those features is an affiliate program. This is already available in beta form today, and it will be fully launched next month. Ryan says that Sribu is open for potential collaboration with suitable partners.
---
---
Disclosure: East Ventures invests in both Sribu and Tech in Asia. Check out our ethics page for more information.

Facebook Conversation
comments