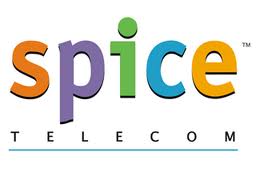 In a vast country like India, with most of its huge population in remote rural areas, it is tough to provide easy access to healthcare facilities.  To improve medical awareness in such areas, one telecommunications company, Spice, has announced a 'mobile health' service called Jeeyo Healthy (or Stay Healthy), which will offer users health-related information and advice via their mobile handset.
This service is designed in such a way so that you can get answers to your questions at an affordable charge. Users can call a number, and medical experts will respond to their questions at any time, 24 hours a day. The service does not require callers to reveal their identity, which is a big plus for many who might feel embarrassed.
There a multiple benefits that come with such a service: it reduces patients' health risks; it enhances access to care for patients living in rural or remote areas; it reduces healthcare delivery costs; it saves on travel time; and it helps to cut down on unnecessary visits to clinics or hospitals.
A company spokesman was quoted by The Mobile Indian saying:
Jeeyo Healthy services will shortly be launched across India and will be an interactive voice response (IVR) based education and awareness service about common ailments, Medical experts will be available to respond to medical related queries 24X7 and we intend to roll out the services in five phases.
This will be a great benefit considering India's huge mobile population, and it will certainly be interesting to watch and see if competitors roll out similar services.
[Source: The Mobile Indian]

Facebook Conversation
comments