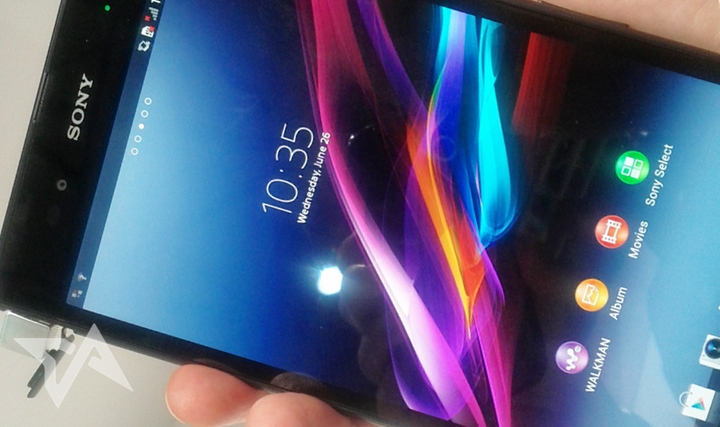 Sony (NYSE:SNE) has just released its latest financial report for the quarter from April to June (confusingly called Q1 in Japan). Focusing on mobile, Sony's newest figures show stronger smartphone shipments, rising to 9.6 million in that quarter – that's compared to just 33 million smartphones shipped in the whole of financial year 2012.
But Sony's figures for that month don't include its newest flagship, the 6.4-inch screened and impressively thin Xperia Z Ultra (pictured), which is rolling out in selected markets this summer. Smartphones might be a tough market, but they also serve as a great halo product for a brand as they're so enormously visible on the streets. Better Sony smartphones – preferably with timely Android updates – could boost Sony's performance in some of its many other consumer sectors.

But as the chart above shows, PS3, PSP, and PSP Vita sales fell dramatically, with just 1.1 million PlayStation consoles sold in Q1. But with the new PS4 due before Christmas in some markets, it's a rough transition year for Sony's flagship gaming product. Yesterday, Nintendo posted even more dismal numbers for its own consoles.
Overall, Sony's net profit – no more catastrophic losses like in 2012 – hit $35.38 million, and revenues were in line with what analysts expect. Check out the full earnings slides here.

Facebook Conversation
comments