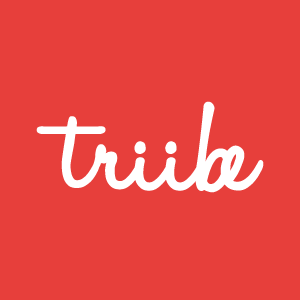 It must be strange for the founders of Triibe, a Singapore-based startup focused on feedback, to be themselves the recipients of some critical commentary today at Startup Asia Singapore 2013.
Triibe is what co-founder Chun Kiat Chua describes as a 'smart feedback' channel, one that helps businesses both receive real-time feedback, and act on it.
Customers at a Triibe enabled shop or restaurant share their experiences and receive reward enticements for honest feedback, while businesses receive on-the-spot customer experience data and a more ruminative private feedback channel between them and consumers (rather than dealing with an expletive-laden shouting match on public online forums)
Nobuaki Kitagawa wasn't convinced about the level of persuasion to get customers to give rich feedback. Chun Kiat responded that the discounts being offered in return for feedback were "good", and successful in creating a feedback cycle.
Triibe began as a broader customer intelligence platform offering all sorts of analytics for small businesses, but the three co-founders soon decided to focus on the subset of customer feedback – helping beauty boutiques, restaurants and small businesses know their customers better.
Judge Andrew Collins questioned the potential market size of the operation, pointing out that earnings potential looked very low. Triibe responded that it charges a monthly price per location for small businesses, and is scaling up towards offering enterprise plans for larger entities like chain restaurants and big hotels, which will become the main revenue sources.
Their competitors in the small business space include the JFDI-backed Jungle Ventures-backed Mobikon – Chua claims Triibe is more device agnostic than the iPad-centric Mobikon (UPDATE: A Jungle Ventures representative points out that it actually invested in Mobikon, and that the service is platform agnostic) – and countless other market research firms and platforms like Survey Monkey at the enterprise level.
Jeffrey Paine asked what the conversion rates for feeedback was. The team admitted that it didn't have precise data on that, but detailed a case study involving Singapore-based bar chain Timbre.
Yasuhiko Yurimoto pointed out that the product fit nicely with Japanese business culture, and asked them if they'd considered the market. They hadn't…until now.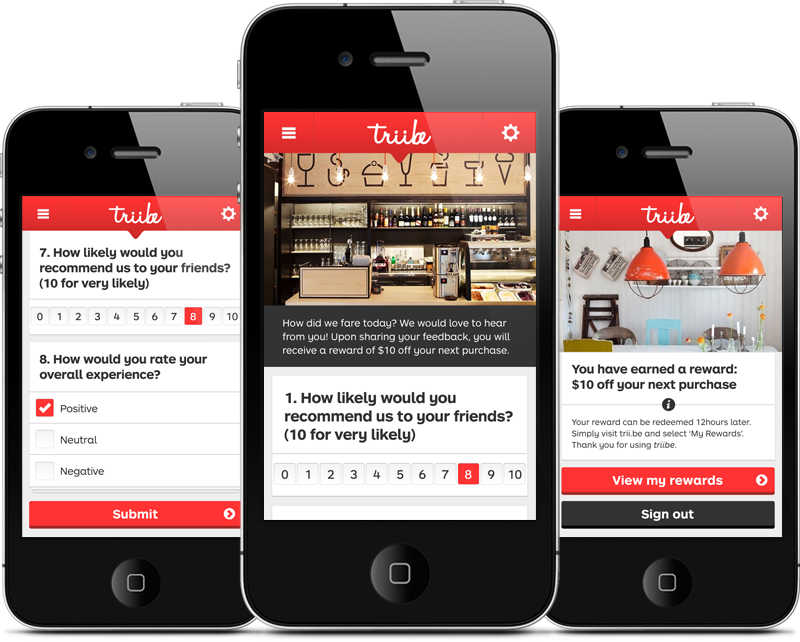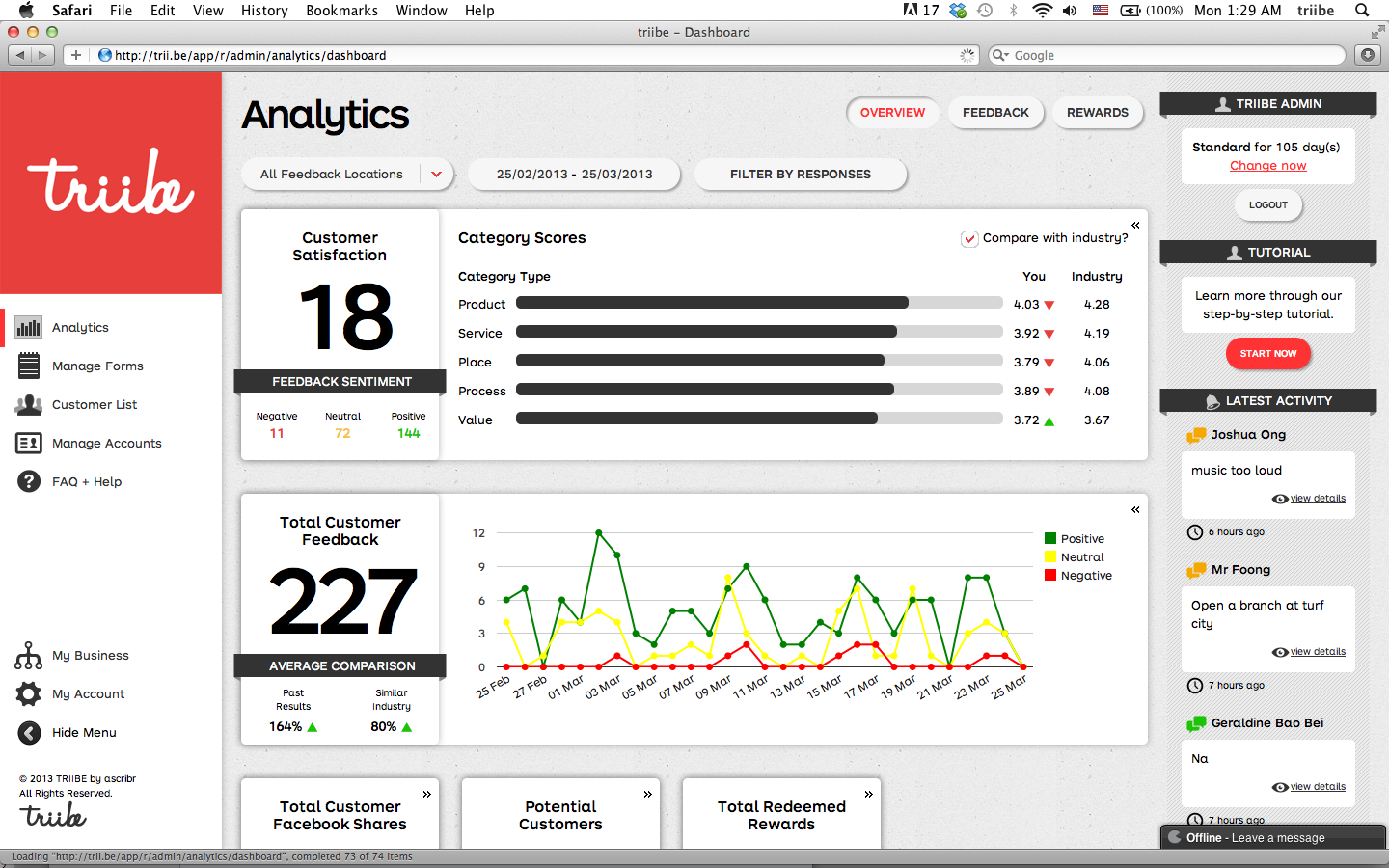 ---
This is a part of our coverage of Startup Asia Singapore 2013, our event running on April 4 and 5. For the rest of our Startup Arena pitches, see here. You can follow along on Twitter at @techinasia, and on our Facebook page.

Facebook Conversation
comments