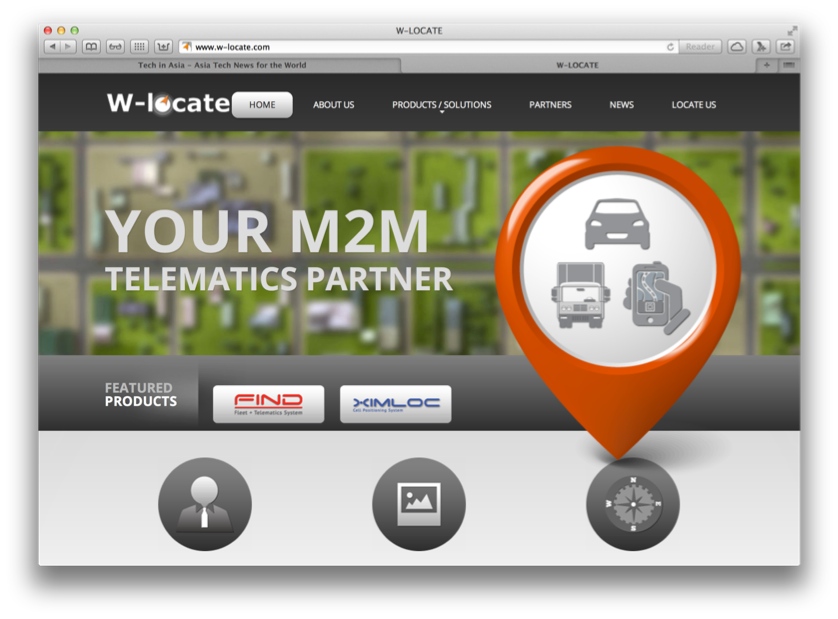 Earlier this year we looked into Singapore startup W-Locate, which makes location-based service (LBS) tools for businesses. Today, W-Locate reveals that it has wrapped up series A funding worth S$2 million, which is $1.6 million.
The funds comes from investment bank RHB OSK via its Millennium Fund.
As with W-Locate's $470,000 from TNF Ventures in May, the funding will be used to expand the startup's two core products, FIND and XimLoc. FIND can help manage a company's vehicle fleet, while XimLoc is for tracking workers, and claims to be much better than GPS.
Last month, XimLoc was launched in Thailand and adopted by Thai telco AIS.
As for future plans, CEO Stevie Ooi explains:
2013 has proven to be a fruitful year for W-Locate with back to back investments from TNF-NRF and RHB OSK. On the business development front, we are excited to have clinched both Starhub and AIS Thailand to jointly launch XimLoc in Singapore and Thailand respectively. The series A funding from RHB OSK will help us accelerate our growth and secure more similar strategic partners regionally in countries such as Malaysia, Indonesia, Philippines and China.
(Editing by Josh Horwitz)

Facebook Conversation
comments