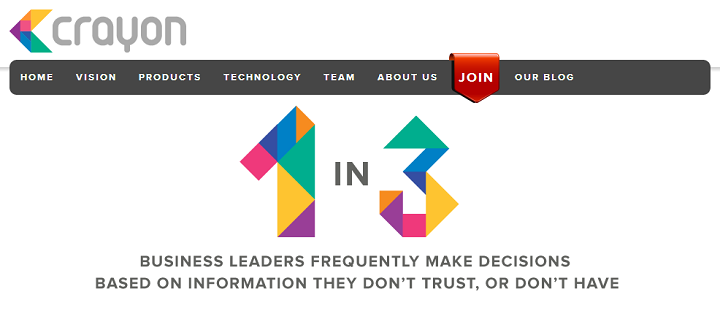 Crayon Data, a Singapore-based big data startup, has raised more than S$1.75 million ($1.4 million) in second round funding from angel investors.
The investors include William Bissell, FabIndia's managing director, Ravi Thakran, CEO of L Capital Asia's head of LVMH Asia Pacific Head, Meng Weng Wong, JFDI's Co-Founder, and Ernest Pomerantz, chairman of Stonewater Capital and a former partner at Warburg Pincus partner.
"The success of this round reflects a valuation increase of 75 percent from the previous round of funding, which was concluded at the end of 2012," says Suresh Shankar, founder of Crayon Data.
Shankar was the CEO of tech company RedPill Solutions, which lBM acquired in 2009. He was associated with IBM till 2011. He has also worked for Dutch bank ABN AMRO.
The startup was founded in late-2012 with a team of big data experts and enthusiasts who have worked in companies like IBM, Wipro, Sun Microsystems, and more. Since then, it has expanded beyond Singapore, opening a development center in India's southern city of Chennai.
It has two key products: the SimplerChoices engine, which aims to help consumers and businesses make better-informed and smarter decisions about purchases, and One Analytics, a tool for boosting B2B sales, getting marketing intelligence, and generating demand.
The company is planning to raise Series A funding in early 2014.
(Editing by Terence Lee and Josh Horwitz)

Facebook Conversation
comments