Chinese web giant Sina (NASDAQ:SINA), makers of Sina Weibo, announced two partnerships over the weekend that reveal the company's intention to bring your offline world online. The first is with the government-backed Coship to create a web TV set-top box. The second is with home electronics manufacturer Hisense (SHA:600060) to make new smart appliances.
Yet another set-top box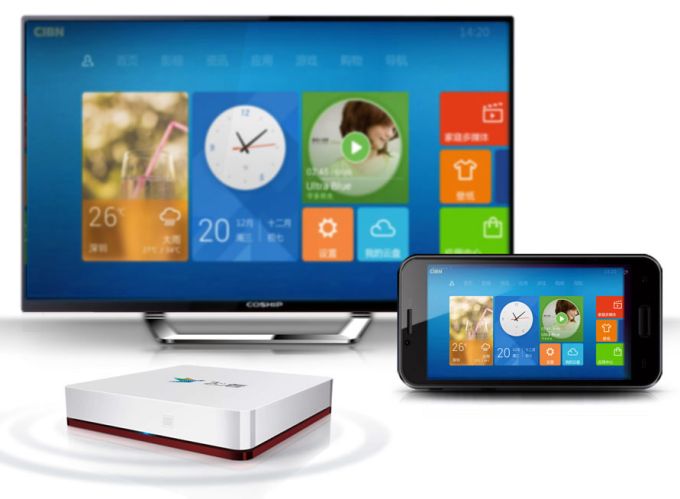 The set-top box is no surprise here. We've already seen competition ramping up in the set-top box and smart TV sector from Alibaba, Xiaomi, Baidu, and Tencent. That doesn't even include international competitors. Like many of the others, Sina's box will come with its own custom smart TV OS built on Android.
Also like some of the others, it will combine video content, apps, sales channels, and more. Feikan, as the box is called, is made by Shenzhen-based Coship, which is backed by SARFT, the State Administration of Radio, Film, and Television. Xiaomi, in a bid to get government approval, struck a deal with state-owned CNTV (CCTV) to provide content on its popular set-top box, but it's unclear what the advantages (or disadvantages) will be for Sina on the hardware side.
Sina's smart home
In addition to your TV, Sina wants a place on your other home electronics. The company will work with Chinese manufacturer Hisense to make "Weibo account-controlled home appliances." Further details over what that might entail have yet to be announced. In June, Sina announced it would collaborate with Ayla Networks to make a wi-fi weather station. These are likely just the early steps for Sina – and many other Chinese companies – into the 'smart home' and 'internet of things' sector.
(Sources: TechNode and Techweb)
(Editing by Steven Millward)

Facebook Conversation
comments