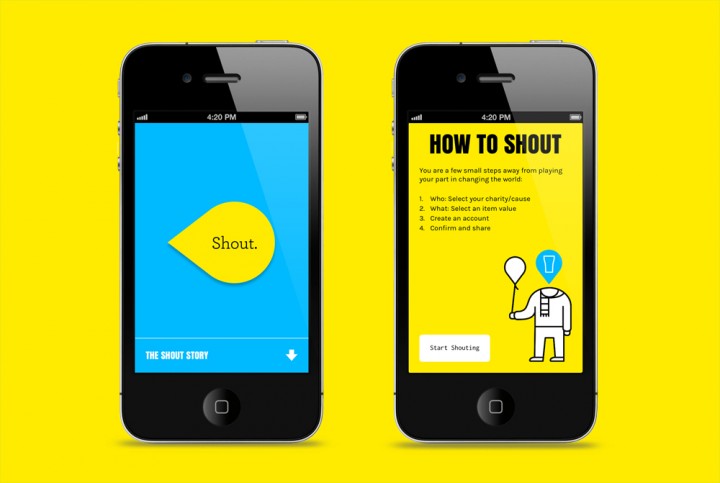 Smartphone penetration in Australia is expected to reach 54 percent by end of this year, and more people are also using their mobile devices, rather than laptops and desktop computers, as basic tools to get connected. We're also seeing a rise in usage of mobile payments in recent years. Even charity acts are facing this shift from crowdfunding (think SocialProject.PH) to micro-donations via mobile devices.
Shout For Good saw the gap in the market for an app to assist charities and for use at events, and hence launched its service as a micro-donation platform to fundraise for organizations. On top of monetary contributions, it also allows users to donate items often taken for granted, such as a cup of coffee, water, or even movie tickets, all for various causes.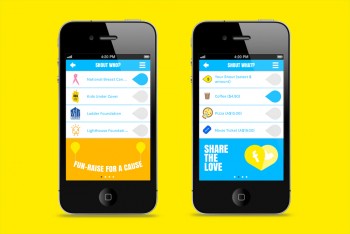 After downloading the app and filling out personal details users can then start donating to causes of their choice – anytime, anywhere. The registration process seems to a little longer than that of other apps, but not without good reason – co-founder Jane Martino told Tech in Asia that during its testing phase, users raised concerns over using Facebook or Twitter sign-up mechanisms along with entering payment details. And according to eMarketer, out of 10 smartphone and tablet users, four are either extremely or very concerned about their sensitive information being stolen. It will be also adding in PayPal to better streamline the entire process.
Six weeks into its launch, Shout For Good already has 60,000 downloads, with the majority of users between ages 25 to 40 years old. It has been gaining user traction out of Australia, as its system is able to take in donations from the United States, United Kingdom, and New Zealand. It currently has over 50 causes with approximately 20 finalizing details.
Shout For Good will also be looking for partners and staff in other regions in the upcoming six to 12 months, on top of gathering community groups, such as schools and sporting clubs onto the app.
Jane also tells us that the 6.5 percent administrative fee collected is included in the donation itself. She also shares the inspiration and vision behind Shout:
The idea stemmed from [co-founder] Matt Martino's direct work with Melbourne-based charity Lighthouse Foundation that, although the organization works with homeless youth, has very few youthful donors! It has similar challenges to many not-for-profits – the world's new breed of donors aged 18 to 40 year olds want to donate in a different way, be given choice and donate on the run or when prompted by a particular event or activity.
Jane says to 'Shout' someone is a very Australian term that represents helping out a mate or paying for a friend's drink or coffee. The team extends that generous idea to helping great causes. Over time, they hope to demonstrate that a large number of people giving small amounts more often can result in something meaningful.
(Editing by Steven Millward, Paul Bischoff, and Josh Horwitz)

Facebook Conversation
comments