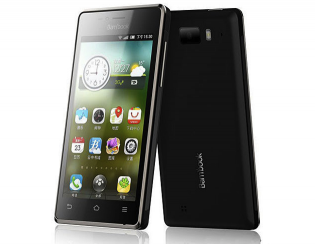 So the new big thing for tech giants in China is to make smartphones, it seems. Shanda (NASDAQ:SNDA), also the creator of the famous Bambook e-reader, is set to launch its long awaited Android-based smartphone on June 6 this summer, according to a TechWeb report.
While reports of the specifications vary, the price looks to be fixed at 999 and 1,199 RMB, which is about US$190 on the high end. No specific name for the phone was announced yet. But given Shanda's experience and success with the Bambook e-reader, the phone should be an interesting one to watch.
It is also interesting to observe all the other tech giants venturing to make Android smartphones in China. Baidu has one coming with its Android-reworked Yi OS, and Xiaomi hit it biggest so far claiming $156 million in monthly revenue. Alibaba also has smartphones to offer with its Aliyun mobile OS. We also reported earlier this morning on Samsung's low-cost Android based phone with a starting price from 1,158 RMB (US$183).
There will be a lot of cheap smartphones available in China, and overall that's a good thing for the Chinese consumers. But each phone will be packed with it's own lineup of services. For example, Xiaomi is pre-installed with Miliao (rather than the more popular WeChat) while Baidu has its Ting and Maps apps installed. Aliyun phones are integrated with Alipay and Aliyun Mart to spur mobile commerce, I believe. While iPhones are still luxury phones in China, Android OS is more likely to get the love of the masses in China.
Folks have always said that mobile is going to be a big huge in China. So I guess there's no harm for the tech giants to splash a little budget to get a slice of the smartphone pie. The main business isn't about selling phones, it's more about promoting the services inside the them.

Facebook Conversation
comments