Singaporean and Malaysian fashionistas can now get their hands on the latest trends from Europe and America earlier than ever with the help of Malaysia-based fashion e-commerce startup SEA Citizen.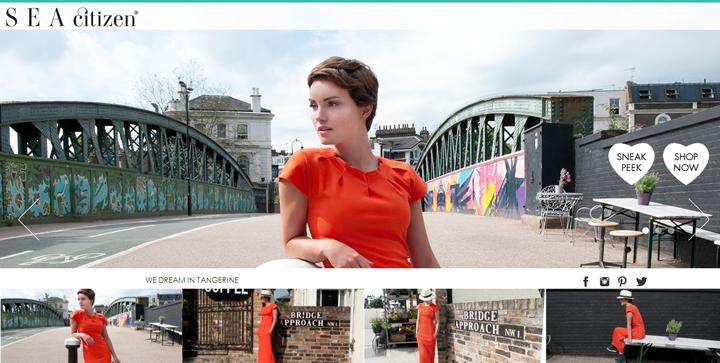 Usually, a seasonal delay takes place between the runways in Europe and the high streets of Southeast Asia. SEA Citizen bridges that gap with a team in London, which redesigns clothing showcased at major fashion shows using locally-sourced fabrics in Southeast Asia. The clothing is often modified to suit the region's hot and humid weather. The final garments are produced locally and distributed throughout Singapore and Malaysia via SEA Citizen's online store.
This drastically lowers both the cost and waiting time for shoppers, as opposed to importing foreign brands. Typically, spring and summer clothing lines are showcased in September and go to stores in the West by January of the next year. SEA Citizen will have its new catalog and items ready under the same timeline.
"We follow trends, not create copies"
Malaysian founder Zeti Anuar-Mancini emphasizes that the company is inspired by the runway, but does not duplicate it. "In short, we follow trends, not create copies," she says. An item listed on SEA Citizen doesn't provide a reference to the original runway piece that inspired it, but Anuar-Mancini says dedicated fashion followers will easily notice an overall similarity to a few designers for a particular garment depending on what they personally follow.
Because we look at overall theme, trend, and color for a season's collection rather than individual designers, we've hit the nail precisely in that we've been able to encapsulate a lot of the interesting features from a cross-section of designers into our own.
Right now, SEA Citizen's inaugural autumn and winter collection sports a modest 25 pieces, each with two color options. Two more collections are coming in October and November. The catalog only has women's clothing for now, but Anuar-Mancini says, "Our intention for men's fashion is more upscale under another brand label – something for late 2014."
The company is currently operating as a partnership with private funding, and is not seeking outside investment at this time. SEA Citizen hopes to expand to more markets in Southeast Asia in the future.
(Editing by Terence Lee)

Facebook Conversation
comments