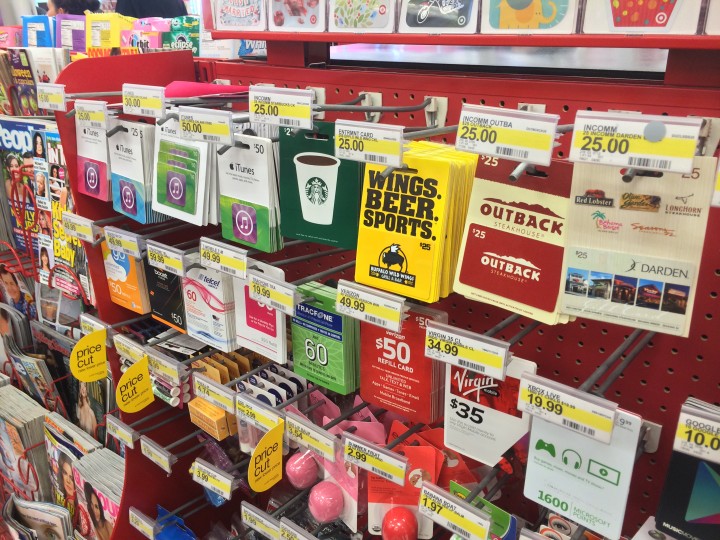 Credit cards aren't ubiquitous in Asia. In Japan, only 20 percent of the population has a credit card. In Taiwan and Singapore, they lead Asia with just above 50 percent penetration. And yet, internet penetration in these countries is well above 70 percent. In emerging Asia, namely Southeast Asia, internet penetration is soon to hit 40 percent, but credit card penetration is abysmal.
This is why solutions like Alipay and 2C2P have risen to fill the in-between gaps. China's Alipay has over 700 million registered users (though not necessarily active). Thailand's 2C2P has handled over $800 million worth of transactions since 2003. If you look at our payment, and online payment tags you'll see a handful of payment models being tried out.
But why hasn't anyone started using scratch cards and gift cards?
I've been scratching my head trying to figure out the answer to this question.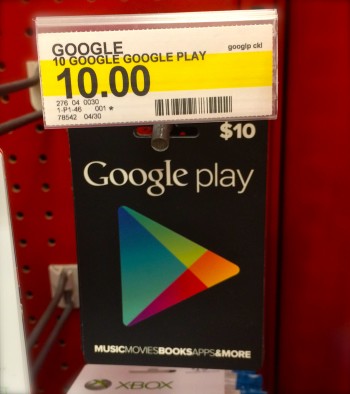 Look at this image. This is a photo I took at a Target in California. It's a gift card for the Google Play store for $10. Target sells a bunch of them ranging from $10, $25 and $50 gift cards. That's right, in America's local supermarkets, you can buy prepaid cards that can be redeemed for online purchases. These cards are sold everywhere from Safeway to 7/11 to CVS. And it's not just Google, there's iTunes and Xbox too.
The beauty of these gift cards is that consumers can pay cash for them. They don't have to use credit cards or any online payment method. All they have to do is bring the card home and redeem the value online. This is a big opportunity for a company to tackle a significant problem across an entire region. Banks in Asia are just too slow to ignite the online payment potential.
One example of success
Now, before you stop me and say it can't be done, there's one example of a payment card model being successful. That's VNG. It made its millions by selling scratch cards via internet shops and coffee shops. Vietnamese online gamers redeem the value of the card to access purchases on VNG's gaming platform. VNG's not the only one. It took this idea from Kingsoft in China. The problem is these companies haven't made the transition from prepaid cards into other businesses outside of games. And that all comes back to building a platform that can work across services and products. Line is in the race now, so the battle is on.
Why do you think we're not seeing these types of payment solutions in Asia? What do you think is the most promising model? Let us know in the comments.
(Editing by Steven Millward)

Facebook Conversation
comments