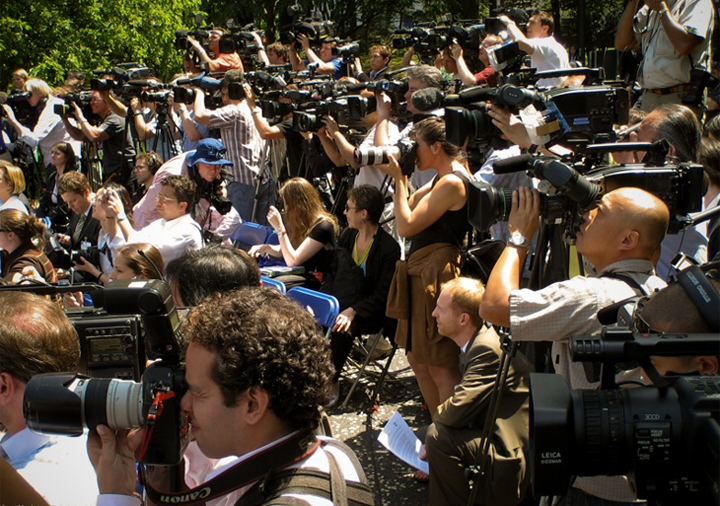 So you've sent the perfect email pitch, and have set up an interview with the tech journalist. Now comes the next challenge: telling a compelling story.
While writing skills matter in a good article, a lot falls on the interviewee. Reporters, after all, write based on facts, and if there's little to go on, there's nothing we can do to spruce it up.
So knowing what the media finds compelling helps. Here are some tips to help you prepare for your impending interview:
Before
Understand the media's priorities
For startups, press coverage builds credibility. It tells readers that the company is alive and well, and attracts the attention of investors as well as potential users.
Journalists have different aims however. Our priority is not to follow your company's branding guidelines to the T. It's to inform, educate, and entertain our readers.
The difference in priorities can be a source of tension for both parties, especially since newsmakers frequently expect the media to give free publicity without understanding its primary obligation to readers.
Understand why you're being interviewed
Self-awareness is important when contacting the press, and an email pitch is a great way to think about how you can be interesting to journalists. Generally, interviewees can be categorized in the following ways, and the more buttons you press, the better:
The Newsmaker: You are interesting because of something you or your company did. Perhaps you've managed to get funding from prominent investors, or you've developed a product that's new in the industry. When preparing for the interview, anticipate questions pertaining to the news point.
The Martyr: You have suffered for your cause, and have the battle scars to show. You have stories of hardship and failure to tell, and lessons to share. Your personal experiences are your most valuable assets, and they're goldmines to journalists.
The Seer: You have a knack for communicating ideas and your point-of-view in clear and fresh manner. You drop nuggets of insight easily, and are opinionated about every new development in the industry. Journalists would love to call you to add color and context to an existing story.
During
Supply interesting quotes
Quotes in press releases are a waste of space if they lack personality and spout useless generalities. Don't make the same mistake. Good quotes are the icing on the cake for a story. They're candid, reveal the characteristics of the person or the company, and convey ideas and thoughts in a fresh manner. Chances are, if it sounds cliché, it's a bad quote.
Tell illustrative anecdotes
Don't tell. Show. When making a point, try to illustrate it with a particular incident and associate it to the point you are making. Anecdotes are tied to a particular time and space — like a scene in a movie. It brings the story to life in the reader's minds.
Tell the journalist if something is not for print
Journalists, by and large, respect confidentiality. We want to build trust with sources, and breaking a verbal contract for the sake of a scoop doesn't pay off in the long-run. There are several phrases you can use to communicate with the press about the nature of a piece of information:
On the record: Stuff that can be used in the report and attributed to a known source. It's usually implicit during an interview.
Off the record: Generally, this is information that is confidential, which means it cannot appear in the article. You may give the information to help journalists understand the situation better, but they cannot use it in the story. However, do note that this won't stop them from using your information as a lead for a new story.
For background: Information that cannot be quoted nor attributed, but can be used in the article to explain background information to the reader.
Not for attribution: Quotable stuff that cannot be attributed. In articles, you'll usually see it as, "sources close to the situation said that…", or something of that nature.
After
Sometimes, a story will be canned or its nature changed
In between an interview and the publication date, many things can happen in a fast-paced newsroom. Editorial priorities may change, an editor may feel that a story isn't worth publishing, or the story's angle may change entirely.
Don't ask a journalist to let you review a story before publication
It slows down the workflow, and often results in suggestions from newsmakers that make the story less readable. I would make an exception only if the story is highly technical in nature and even then, I'll only show sources the relevant parts of an article.
No editing or unpublishing of an article after it is online, except for factual inaccuracies or clarifications
Interviewees often exhibit newsmaker's remorse: they regret seeing a piece of on-the-record information published online, and then ask the journalist to remove it even after an article is live.
But there are a few problems. First, it's likely that the information would have been captured elsewhere. Second, readers would question the independence and professionalism of a publication if an article is edited or removed for reasons other than to correct factual inaccuracies, add clarifications to a story, or remove the possibility of serious harm to a source.
While there is no consensus on policies for unpublishing stories, a research paper (PDF) has found that among 110 editors surveyed, most are against removing stories except under extraordinary circumstances: 67 percent agree that a story can be unpublished if it is inaccurate or unfair, while 48.7 percent would not object if a story is defamatory.
But only between zero to 20.9 percent of respondents consider the following adequate grounds for unpublishing: the source worrying about reputation damage, the revealing of private information, and how the public perceives them.
The media is a double-edged sword
Ultimately, journalists are not obliged to tell fairy-tales about newsmakers. Sometimes, we have the unpleasant task of reporting a story at the expense of one person or company, if the end-goal is to educate the wider audience. But we are human, and empathy is as much a part of our craft as the need to be objective.
As cliché as it sounds, a little bit of mutual understanding, plus a heavy dose of self-awareness, can make media coverage work in your favor. Wield it well.
(Image credit:  Ernst Moeksis)
(Editing by Paul Bischoff)

Facebook Conversation
comments