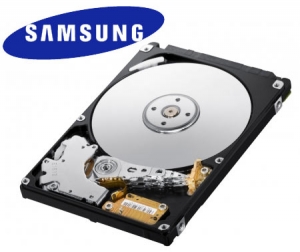 The Wall Street Journal is reporting that Samsung is looking to sell off its money-losing hard disk drive business, ideally for about $1.5 billion. The HDD industry has been consolidating for years, and if Samsung's intentions to sell off follow Western Digital's purchase of Hitachi Global Storage Technologies back in March.
As PCs report a sales drop to start the year and tablets continue to grow, one might be inclined to think that HDDs are going the way of the cassette tape, to be replaced by solid state discs (SSDs). The latter has no moving parts and are more fast and durable, albeit more expensive.
But research firm iSuppli reported back in February that HDDs face "no serious threat" over the next few years as projected sales for mobile PCs and mobile HDDs are on the rise (see below).
At the end of 2010, Samsung's global market share stood at 11 percent. Many speculate that among the company's competetitors, Seagate is the most likely buyer. It accounted for 29 percent of the market at the end of last year.
Update: Seagate has agreed to acquire Samsung's HDD unit:
Under today's deal, Segate will pay US$1.375 billion, half stock and half cash, to Samsung. Seagate will supply Samsung with hard drives for its computers and consumer-electronics products, while Samsung will supply Seagate with flash memory for business-grade solid-state disk (SSD) storage products, the companies said. – Apr. 19, ZDNet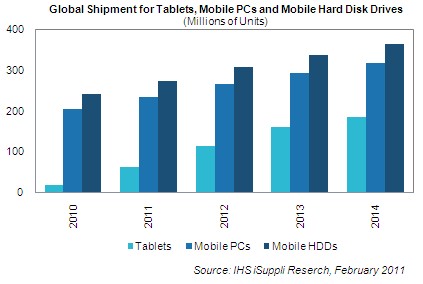 Lead photo: techgadgets
Have Your Say!