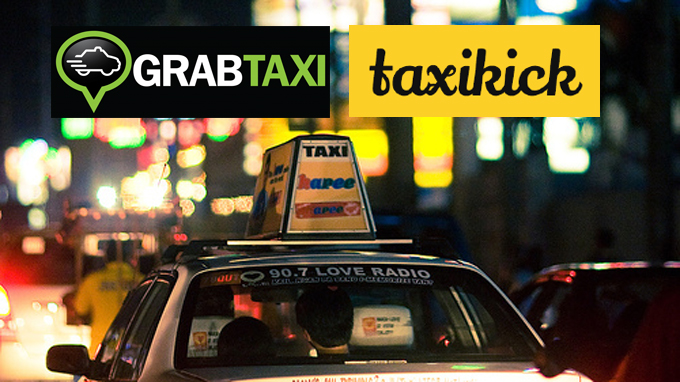 Malaysia-based startup GrabTaxi, the first taxi booking service to enter the Philippines, has partnered with local startup TaxiKick to nudge taxi drivers to become more responsible.
Why is this relevant in the Philippines? Before the days of taxi booking services in the country, rude taxi drivers were rampant in Metro Manila. Taxi drivers either declined to give a ride to passengers bound to a heavy traffic route, or they'd over-charge. Taking a cab turned out to be an inconvenience and the last resort for some passengers.
I've tried GrabTaxi myself, and I believe such services can improve the passengers' taxi riding experience in the capital areas. The GrabTaxi-TaxiKick partnership could enhance commuter experiences even further.
What is TaxiKick?
The founders of TaxiKick have seen how taxi drivers can become abusive, and they resolved to build a web app that serves as a platform for commuters to complain about rude drivers. All they have to do is to note the plate number, the taxi name, and input their complaint on the site.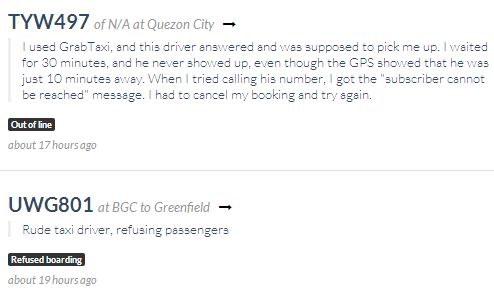 TaxiKick then routes the feedback to the public transport regulators in the Philippines at the end of each day. To date, it has already collected around 5,100 taxi driver violations.
Sharing feedback
While GrabTaxi already has an in-app feedback option for users, GrabTaxi marketing vice president Natasha Bautista says the partnership will combine feedback databases from both companies.
Once it's rolled out in end September, GrabTaxi passengers will be able to search for a taxi's plate number to see previous comments and feedback. This will be matched with live feed of comments from passengers in TaxiKick's website. The TaxiKick team will also develop a system for users to check if their complaints are resolved.
It looks like a win-win for both passengers and GrabTaxi, which can boost their credibility by vetting for responsible drivers. Natasha says:
We will be able to weed out bad drivers from good ones more with the partnership. It [will] provide a venue for complaints both for GrabTaxi drivers (with the GrabTaxi app) and for non-GrabTaxi drivers (with TaxiKick).
GrabTaxi will roll out more new features by October. Natasha says they are in constant collaboration with TaxiKick to "develop more refined ideas."
Apart from GrabTaxi, Rocket Internet's taxi booking service EasyTaxi has also landed in the Philippines last month. It considers the country one of its major markets in Asia.
(Photo: Yetbu on Flickr)
(Editing by Paul Bischoff and Terence Lee)

Facebook Conversation
comments