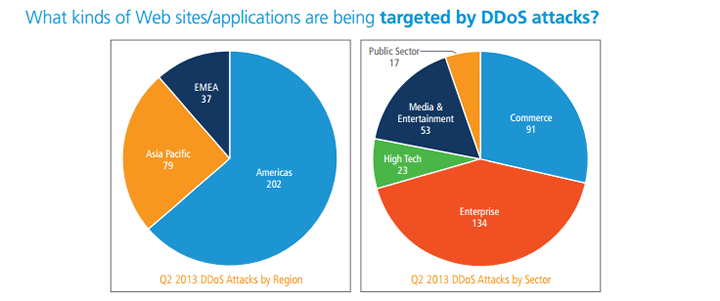 38 percent of the world's online attack traffic comes from Indonesia, according to The State of the Internet Q2 report by Akamai. That's nearly double the observed attack traffic since last quarter, forcing China into second place at 33 percent.
Thanks to the increased attack traffic seen from Indonesia, ports 80 and 443 were the most commonly targeted ports, accounting for 41 percent of observed attacks combined.
Port 80 is typically what a server uses to "listen" to web clients by default, which means you use it when visiting most websites beginning with 'http'. Port 443 is usually used for the more secure 'https'. Before this quarter's report, port 445 was the top target since 2008. Port 445 is what Windows uses to share files. If successfully attacked, it could compromise your domain, workgroup, system, names, and account information.
What does all that mean? Basically, malicious users in Indonesia are more interested in what you're doing online than what's stored locally on your computer.
The report also says global distributed denial-of-service (DDoS) attacks increased by 54 percent over the previous quarter. Roughly a quarter of it targeted Asia Pacific, triple the amount reported in Q1.
Check out the summary (free) and full (paid) reports from Akamai here.
(Editing by Terence Lee)

Facebook Conversation
comments