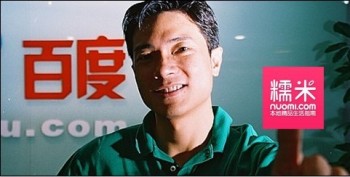 (UPDATE: The majority stake acquisition in Nuomi has now been confirmed by Baidu).
A couple weeks ago, we heard that Baidu was poking around in search of an LBS service, and had turned its fancy to Nuomi, Renren's troubled group buying subsidiary. According to a report in the National Business Daily, those rumors are true, and Baidu will today announce an investment in Nuomi that values the group buy subsidiary somewhere between $300-500 million.
If true, the investment would be good news for Renren, as Nuomi has been bleeding money and in dire need of a cash infusion that Renren's still-developing games arm can't yet provide. If true, the investment would also probably signal the end of Baidu's attempts to buy Dianping, which it had reportedly been interested in. It's not clear exactly what Baidu plans to do with Nuomi, but "allow it to continue to lose boatloads of money" probably isn't in the company's playbook, so changes are likely coming. That is, if the National Business Daily's report is accurate.
We're working to confirm this news ourselves, and will update this post if we hear back, or if/when an official announcement goes out about it. Between this and the Xiaomi news, this has certainly been a big day for investments!
(NBD via TechWeb)

Facebook Conversation
comments