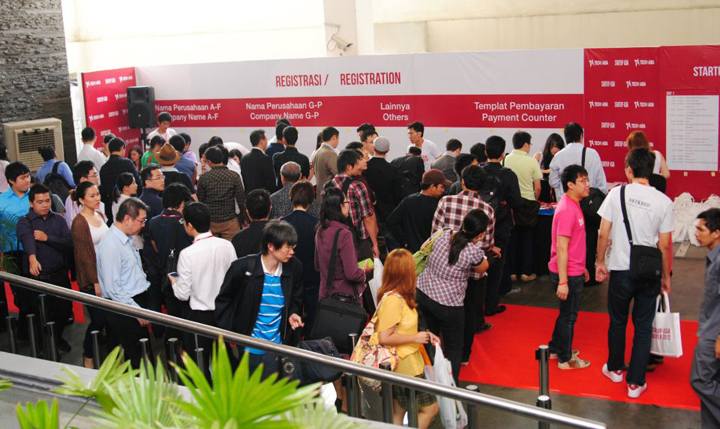 More great speakers, more great news for you folks. We have added in a couple more respectable speakers in the region to our Startup Asia Jakarta lineup. So here's what new:
Tokobagus co-founder Remco Lupker will join us in a fireside chat to talk about life after exiting Tokobagus and his lessons learned. We will also find out his thoughts on the startup scene and also what triggered him to work on his next big project, Ambient Digital, in Indonesia.
Stefan Jung, co-founder at Rocket Internet Asia, will speak about his experience running Rocket Internet in Asia. Rocket Internet's startups have been very successful in this region, so entrepreneurs can expect plenty of helpful tips from him. Stefan spoke at our last Startup Asia conference in Singapore and will be back on stage for the second time this year. This time, we promise more hard pressing questions to dig deep into Rocket Internet's strategy and plans for Southeast Asia.
Khailee Ng is the newly-appointed boss of Southeast Asia 500 Startups in Southeast Asia. He represents the fund – ahem – 500 Durians, which specifically looks into investing startups in this region. Prior to becoming a VC, Khailee was on the other side of the table as an entrepreneur. Within four years, he founded GroupsMore, which was acquired by Groupon in 2011, and SAYS.com, which was only recently acquired by Catcha Media. Besides understanding what he is looking for in a startup, we can also expect some very valuable startup tips from him.
If you have any questions for our speakers, you can throw them in here and we'll ask our speakers the best ones onstage at Startup Asia Jakarta 2013.
If you like what you hear so far, then join the 500 over participants who have already signed up for Startup Asia Jakarta 2013 on November 21 and 22.

Facebook Conversation
comments