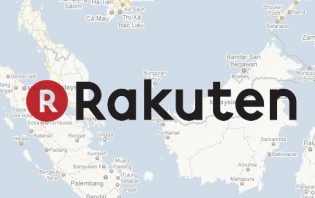 Japanese e-commerce giant Rakuten (JSD:4755) has been pretty busy of late, just a week ago announcing that it would be the lead investor of Pinterest's next funding round. Today the company has some more news for us, disclosing that it has plans to launch an internet shopping mall for Malaysia.
The store's home on the web will be Rakuten.com.my, although it's actually scheduled to launch in late 2012. Masaya Ueno, Rakuten Online Shopping's president and CEO noted that now is the right time for the company to enter the Malaysia market, as it has a good e-commerce infrastructure:
The market indications validate our timely entry into the market. At this initial phase, Rakuten seeks to partner mid-sized and large retailers across industries in Malaysia including fashion and apparel, IT and electronics, books and luxury goods. […] We aim to foster continued e-commerce growth in Malaysia by transferring our knowledge and helping retailers to make online shopping a truly viable and sustainable business, leveraging on our 15 years of e-commerce expertise.
Rakuten notes in its announcement that the relatively high internet penetration in the country should be conducive to growth in online shopping. It says that internet retailing in the nation was at RM842 million (or $267 million) in 2011.
This is the latest in a series of international moves for Rakuten recently. The company also launched an online shopping mall in Brazil just one month ago, but it also pulled the plug on its venture with Baidu in China around that time as well. In Asia, the other notable activities for Rakuten are its Rakuten Belanja Online in Indonesia, as well as Tarad.com in Thailand.
After Malaysia, what's next for Rakuten? According to the company's CEO Hiroshi Mikitani last year, the Philippines are also on the list of places where the e-commerce behemoth would like to set up shop.

Facebook Conversation
comments