Ever wonder where the fastest internet in China is? According to a new report released by Qihoo 360, the answer is Shanghai. In fact, the report has ranked all of China's provinces — including that rogue one that considers itself a separate country, has a separate government, political system, and military — by average internet speed, and the winners, by and large, don't come as much of a surprise — it's the most developed areas.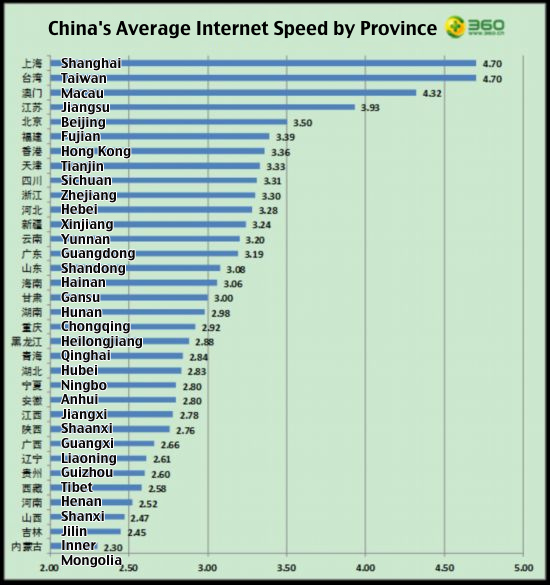 Of course, at just an average of 4.7 Mbps, even Shanghai's internet isn't very fast. Still, it dwarfs the average connection speed in last-place-finisher Inner Mongolia, which clocks in at just 2.3 Mbps.
(Qihoo via China Daily)
Have Your Say!