Sony (NYSE:SNE) has just rolled out its latest earnings report (called Q2, but it's technically Q3 2013). Despite good and growing numbers for its much-improved Xperia smartphones, it's still mostly bad news for the Japanese giant.
Sony managed to sell 10 million smartphones in Q3, up from 9.6 million in the previous quarter. That's due to a new fleet of phones like the Xperia Z1, which is battling big-screen Android phones from the likes of Samsung and LG.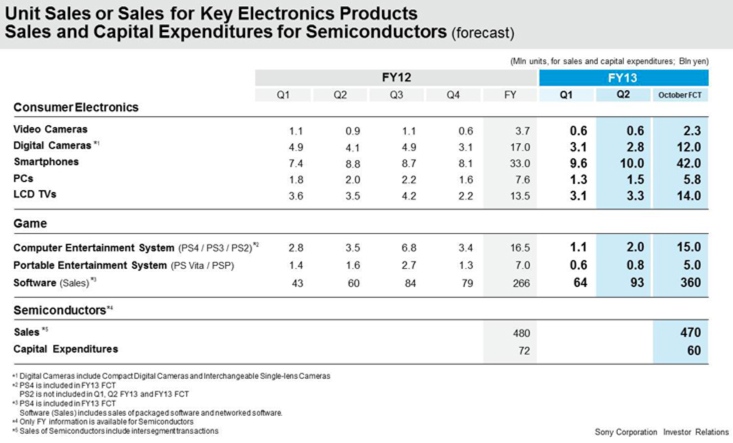 But camera sales dropped again in terms of units sold by Sony: just 2.8 million in the latest figures, down from 4.1 million at the same point a year ago. PC sales went up slightly from Q1, but are still down by a lot (from two million to 1.5 million) from last year.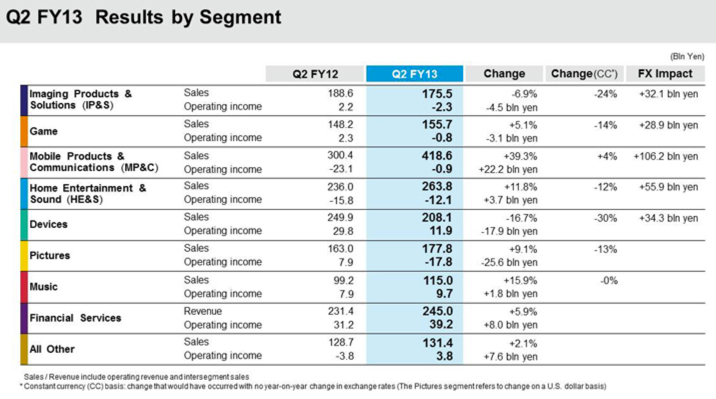 Two million PS3s were sold in the last quarter and PS3 game sales also contributed more to earnings. The company is obviously awaiting the launch of the PS4.
Sony cut its annual profit forecast down to 30 billion yen ($305 million) from its earlier projection of 50 billion yen, so the gadget-maker is still in for a rough year.
Sony's financial slideshow can be found here.
(Editing by Josh Horwitz)

Facebook Conversation
comments