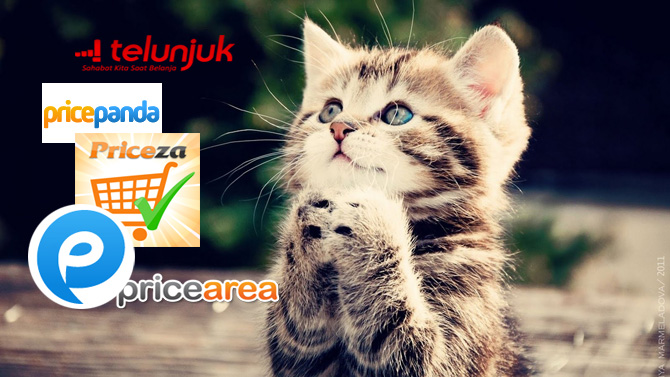 There has been a lot of talk about Japan's price comparison giant Kakaku coming south to Southeast Asia. Now it finally has, launching its new service Priceprice in Philippines, Thailand, and most recently in Indonesia.
The good folks at Webgeek actually wrote about Priceprice two months ago, reporting that as of November 2012, Kakaku has about 997 million users. That figure probably makes Kakaku the largest price comparison site in Asia based on user count. Other local price comparison sites in Southeast Asia include Priceza (Thailand), Telunjuk (Indonesia), PriceArea (Indonesia), and also Rocket Internet's PricePanda (Singapore, Malaysia, and Indonesia).
Price comparison sites in Southeast Asia are still in a nascent stage and could be way more popular. So the winner of the Southeast Asia price comparison market is really still up for grabs. Though Kakaku's Priceprice and Rocket's PricePanda certainly have more cash to make more mistakes, Priceza, PriceArea, and Telunjuk have the local insights and are probably agile enough to make this a mouth-watering battle.
And the aforementioned price comparison sites probably aren't the only ones fighting to plant their flags in Southeast Asian countries. My guess is that Alibaba Group's eTao, a price comparison site for China, is probably watching and studying how to best enter Southeast Asia. eTao certainly has the budget to fight things out or maybe even buy one or two of the local sites to get things started in this region.

Facebook Conversation
comments