"iPhone 5S and iPhone 5C, which do you choose?"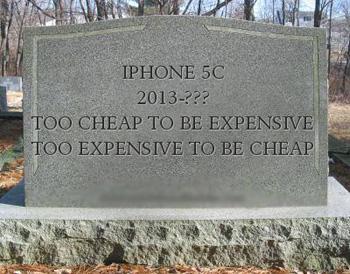 That was the question posed by Tencent in yesterday's poll (article in Chinese) of more than 40,000 readers. Half chose the iPhone 5S. 22 percent chose the iPhone 5C, barely edging out 'neither' at 21 percent.
In another poll (article in Chinese) conducted yesterday by Techweb, over half of the more than 300 respondents said they prefer the more expensive iPhone 5S over the cheaper 5C. The 5C, at press time, only received 13 percent of the vote. Almost a third chose the third and final option: to support a domestic brand.
It's worth noting that both Tencent's QQ Tech and Techweb's readers are not necessarily an accurate representation of the rest of the population. They are a tech-savvy bunch, which might skew the results.
Will a cheaper iPhone still be a status symbol?
iPhones in China, apart from being pieces of hardware and software, are major status symbols. The survey indicates that many who buy iPhones in China might not settle for anything less than top tier.
This is compounded by the fact that Chinese consumers looking for value can find it elsewhere at a cheaper price. The iPhone 5C is rumored to cost between $400 to $500 (article in Chinese). The 5S is predicted to be around $700. It's unclear if that factors into the usual markup for the Chinese market. Either way, it's probably going to be more expensive than Xiaomi's new flagship phone, the Mi3. At $325, Xiaomi's putting up a hell of a fight against Apple (NASDAQ:AAPL).
I think part of the 5C's success depends on it looking nearly identical to the 5S. For many Chinese consumers, being seen with an iPhone in hand is as important as owning one. If the budget and premium versions are indistinguishable, it could help the 5C's sales. On the other hand, that could also harm 5S sales.
Too early to call
Today's Apple press conference in Beijing will give us a better idea of China's budget smartphone segment in the coming months, but only actual sales numbers will determine who wins. It could just as well be Samsung again, anyway.
(Editing by Willis Wee)

Facebook Conversation
comments