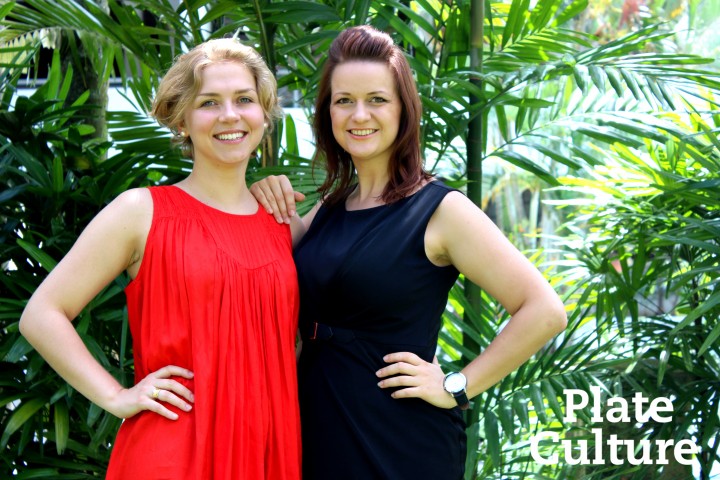 Malaysia-based startup PlateCulture is an Airbnb for food. It allows users to eat home-cooked meals from someone's home. The concept is as simple as the customers go to the site, pick a home (similar to picking a restaurant), book it, pay for it, then enjoy the home-cook meal!
Plateculture's business model isn't too complicated, either. Hosts decide how much they want to charge for their food, the company gets 20 percent of what they make.
Founded by two Lithuanian ladies, Audra Pakalnyte and Reda Stare, the startup is serving Malaysia, Singapore,Thailand, Vietnam, and the Philippines. They're also planning to expand the startup to Myanmar, Laos, Taiwan, and Japan.
How it started
Plateculture is definitely one of those startups that began on the grounds of passion, not just business. Reda loves travelling and would skip a meal for a good meaningful conversation, while Audra is well-travelled foodie with a teapot obsession and enjoys jazz.
Three years ago, Reda was backpacking through Asia. She was invited to a house to have a great dinner and was charged for it. Since then, the idea stuck in her head. Wanting to duplicate a similar culture and make money out of it, PlateCulture was founded. The company was launched in early July this year.
But a passion for food and travel is not enough to get a company running. The two founders shared with Tech in Asia how they operate Plateculture.
What are your roles?
Audra and Reda: We are both co-founders. We run the organization and take care of everything from marketing, community growth and engagement, attracting investments, product design to paying the bills. The exciting part of early stage startups is that they get to do everything and learn every single day.
How and why did you get started in this industry? What made you decide to be an entrepreneur?
We always wanted to embark on a journey of starting business on my own and following passion. The idea of creating a business which would provide travellers with unique experience while traveling now grew into a new trend of home dining which impacts local communities and most importantly breaks stereotypes between different cultures just by connecting people through food.
Did you face any challenges in particular?
We face challenges every day. It's a lot more challenging than working for previous corporate jobs we both had before. The difference is that now the level of responsibility has increased as we are the ones who have to find solutions for all problems. Challenging situations are always rewarding as, at the end of the day, you find a solution to innovate and improve. In this process, having a good partner and team is crucial.
How do you seek out relevant mentors and people for help?
Through years both of us have created a network of people around us from different industries and paths of the life, so we always have a person to turn to when we need advice. We believe in the six degrees of separation concept. The people you need will always cross path when the time is right.
Did you find being two female founders in the tech world challenging?
We always believe that you see what you want to see, or you see what you believe. I've always been fond of gender equality. This principle makes me believe that in any situation males and females have the same opportunities. Because I always believed in it, my belief drives my actions. Throughout my career, I will prove my point of getting what I want, and not blaming gender issues for the things that I don't get or that simply don't work out.
For PlateCulture, we believe gender has no advantage but the story of the business that matters. We are what we want to be. The home dining trend, home cooking, and social good might set a very feminine flavour for the business, however we are running a tech start-up where we have to develop a product, improve the system, analyse data, build strategies for growth, and all the other parts of the business which have no differences from running a very masculine start-up.
What are the necessary skill-sets and attitudes required to succeed in the technology and startup industry?
The key to success is big vision and determination to achieve it. The lesson we have been taught is that you should always aim high. Once you have sorted your vision, execution is another important element in success. If something doesn't work out just yet, make sure you pivot over and over again, and if it fails, celebrate failure early enough and start again.
Do you have any female role models that you look up to?
Every successful story is a source of inspiration. We have met many successful females who have clear vision and ambitions, which always gives a boost of motivation. I enjoy hearing Arianna Huffington talk with a charismatic accent and find her an inspiring woman.
Do you have any advice for fellow female entrepreneurs?
Leave the stereotypes behind, embrace your femininity, and be bold. Know what you want. Go and get it.
Are you single or married at the moment? How to you strike a balance between work and personal life?
Reda: I've been lucky to marry an understanding partner who has been very supportive. We both are clear on our visions and support each other, this helps to maintain a healthy relationship.
Audra: For years I always focused on projects that I work on, and now building a busines. Relationships have never been a priority. However, I always make time to do the things that I love: travel, spend quality time with friends, or simply relax at live music shows. It's important to recharge and hit the road again.
See more interviews in our Female Entrepreneurship series: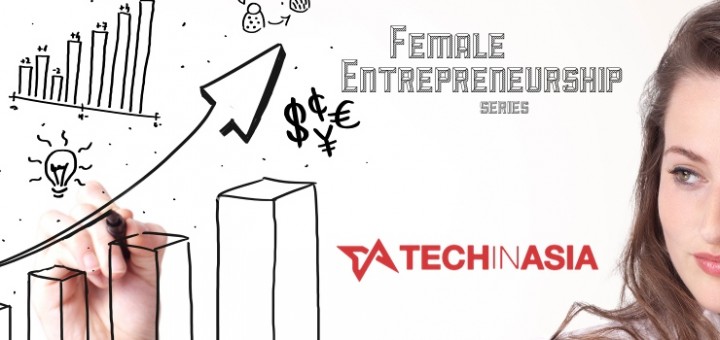 (Editing by Paul Bischoff)

Facebook Conversation
comments