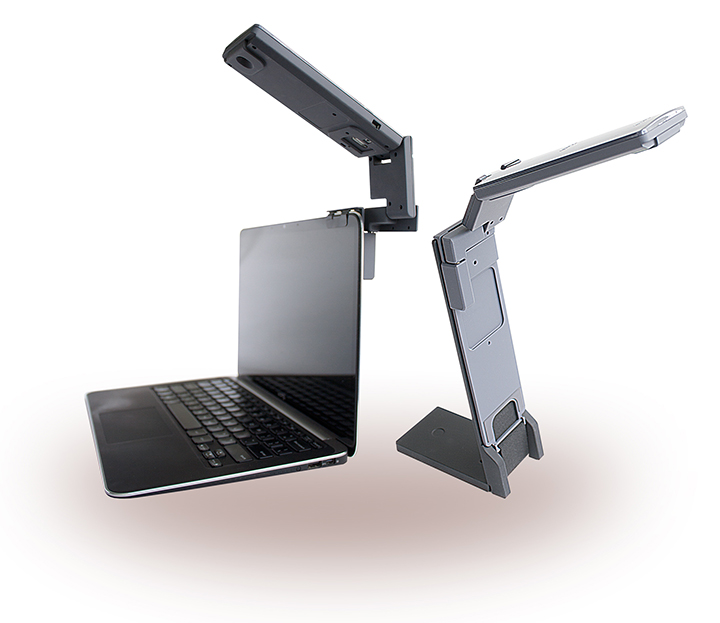 For three years, PiQx founder Loi Yew Kien led his band of merry men in pursuit of the elusive goal of creating a portable scanner that could improve the way books are scanned, and at a fraction of the cost.
Like the Biblical Jewish exodus from Egypt, Loi and team were forced into the wilderness: they were part of a pool of 150 employees from Epson's scanner business unit that was sacked in 2010. Loi himself was an employee of 11 years who headed R&D at Epson's Scanner Design Centre.
Starting PiQx wasn't exactly the first thing on his mind, as the thought of standing up against the likes of Canon and Xerox was daunting. Loi had several job offers, but he wanted the prospective employer to also take up his four guys, who were his colleagues at Epson. While some companies balked at his request, he couldn't bear to leave them in a lurch. He says:
These guys were depending on me, and I've agreed with them to start a company. I couldn't leave them out.
Eventually, a private investor, who Loi cannot disclose, took interest and decided to fund their endeavor. That was the genesis of Xcanex (pronounced Scannex), the startup's first product.
The R&D unfortunately, took two-and-a-half years, one year more than they had planned. In total, $1.6 million was pumped into this project even before a sale was made.
But a small glimmer of hope emerged in June this year. Through online sales on Amazon, their own website, and promotions at consumer technology fairs, they've managed to ship 200 units in three months and generated some positive reviews, a modest start for sure. But it signified that they've gotten over a hump, and are now ready to aggressively market their product.
A truly unique scanner
There isn't anything quite like Xcanex out there. Available at $299, the device is much cheaper than existing book scanners like the Zeta, which takes up a lot of table space and costs in the thousands.
To begin, users can place a book onto a foldable board provided with the scanner. The board is designed to be placed over your keyboard for the purpose of saving table space. The device scans the page by snapping a picture of it, and its use of flash ensures the ability to scan in all lighting conditions.
Here's when the magic happens: Unlike normal consumer scanners and wand devices, Xcanex automatically detects if you're digitizing the pages of the same book. Once the process is complete, the scanned pages can be saved into a single OCR PDF document, which means your computer can recognize and index the text.
The scanner comes with other nifty features like auto enhancement, auto page flattening, and auto orientation — all designed to make book scanning as easy as possible. Ideally, you won't need to care about aligning the book properly or flattening the pages — it's all done for you. The software even digitally removes fingers from scans.
Xcanex is versatile too. Besides scanning books with pages up to A5 in size, the device can digitize singular A4 documents, photos, and namecards. It can detect and remove gloss, and even act as a visualizer, which is useful for lecturers who want to write out formulas on a flat surface and show it to students, for instance.
The device can be clipped onto your laptop screen or supported by a stand. Once folded, it conforms to the shape of your laptop, which means you won't need to remove the scanner should you want to bring your computer to the library.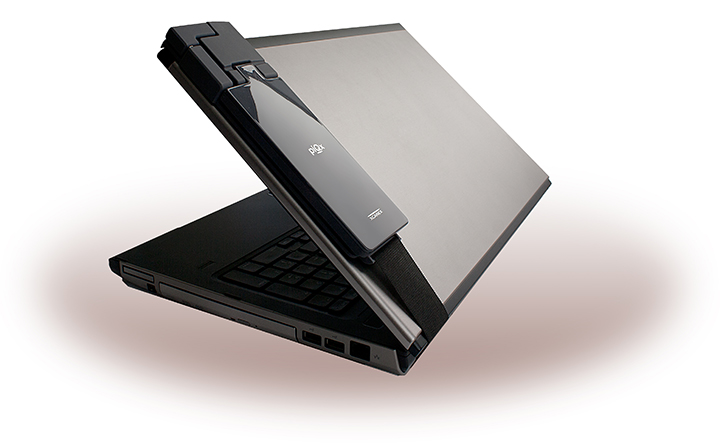 Still rough around the edges
But despite its potential, it hasn't quite hit the ball out of the park. The device has quite a bit of a learning curve: its unfamiliar form factor and usage method meant that it took me at least 15 minutes of watching the video tutorials to understand how it works. Then there's a process of trial and error, of figuring out how exactly to position the device and how best to align the pages.
The inability to digitize books larger than your typical paperback novel is a crippling factor. Also, the scanner appears to have a problem of flattening pages from thick books, sometimes resulting in ugly distortions. Even scanning a single piece of paper doesn't create perfect digitizations as minor distortions could still be seen. The page detection feature for books is inconsistent too — it doesn't always work. Users would need to be patient and it may take hours before they finally getting the hang of it.
The software could use a little bit more polish. The app crashes often on my Windows 8 laptop, and the user interface looks dated. The software lacks support for popular note-taking apps like Evernote, which meant I would have to transfer my scans to it manually.
While the namecard scanning feature is serviceable, it can't beat the convenience of mobile apps like Evernote Hello, which not only scans the name card and recognizes the information, but saves the data to my contact list as well.
Xcanex does a lightning-quick job of scanning photos, but it sacrifices quality. While Loi assured me that at 300dpi, it does a good-enough job if the objective is to put the photo online, I find that the digitized pictures did lose some of its details, and they're quite noticeable.
Nonetheless, despite the diversity of portable scanners out there, Xcanex fills the comfortable niche of a portable device with page detection, making it more ideal for book scanning than the rest of the field.
Overall, it does its job fairly well, but not without some initial orientation and occasional frustration.
Niche appeal
Xcanex could see adoption among librarians, students, and researchers who need a way to scan books without damaging them. While traditional scanners require users to squash a book with a pane in order to digitize it, Xcanex only requires users to manipulate the book itself.
A potentially huge market for PiQx would be the business and government sector. Hospitals, banks, immigration centers, and government agencies could use Xcanex to digitize documents, although getting sales from these entities is a long process that requires system integrators and the creation of software and hardware that works with the organization's existing infrastructure.
According to Loi, Xcanex is a product that could thrive in both developed and developing markets. In the United States, for example, people like to keep their photos in shoeboxes, and these are just waiting to be digitized. Meanwhile, Eastern Europe has been a top market for scanners since the region is just transitioning into a paperless society. He adds:
We found that the culture of book reading is strong in these countries… they have a collection, and don't want to throw them away. We can give them a way of preserving them.
In addition to the US and Europe, the company is going after Russia, India, and Africa as well. It's also working on a Mac version that will be released next year, and looking at pro versions of the device that can potentially accommodate larger document sizes. Finally, it hopes to create special add-on software that can extend the functionality of the device, such as a monthly expense generator that can create spreadsheets based on scanned receipts.
With the world entering the digital era through initiatives like Project Gutenberg, there's still a dearth of devices that can allow common folk to participate. While high-end scanning machines are available, they're not accessible without some deep pockets.
Xcanex could help democratize these digitization efforts, but it hasn't quite reached the promised land yet. That may still be a couple of iterations away.
(Editing by Josh Horwitz)

Facebook Conversation
comments